Help your peers learn from your experience by being a Leadership Lab Facilitator. Master facilitation and communication skills.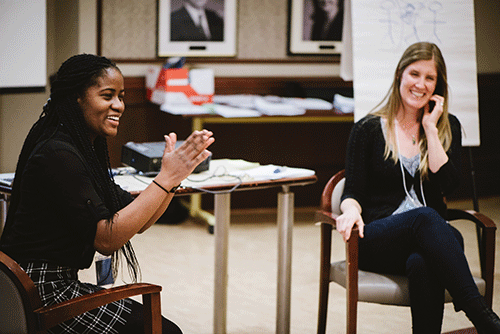 Purpose
Becoming a Leadership Lab Facilitator allows those with a passion for education and the engineering student community to hone their communication and facilitation skills. The experience is completely hands-on. The purpose of a Facilitator is to empower your peers to become better leaders themselves.
Great For
Students who have some leadership training and are looking for a new challenge that will test their ability to energize large groups and deliver leadership programming (ILead Leadership Labs).
How To Join
Applications due in August.
Time Commitment
40 hours/semester from September to April.
Leadership Lab Facilitators 2016 – 2017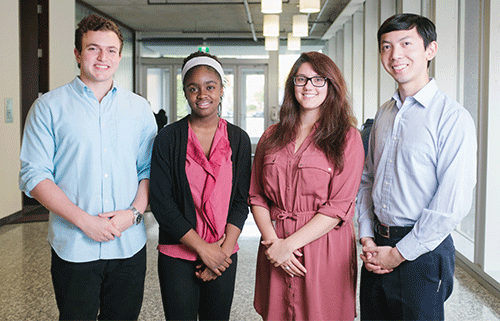 L-R: Kareem El-Baradie (ChemE 1T7), Deborah Raji (EngSci 1T8), Katie Dritsas (ChemE 1T6 + 1), Jeremy Wang (EngSci 1T7 + PEY)