Associate Director, Undergraduate Curriculum | Assistant Professor, Teaching Stream | patricia.sheridan@utoronto.ca | Office: MY762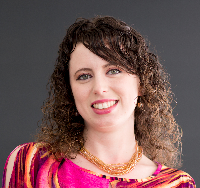 Professor Sheridan is an Assistant Professor, Teaching Stream at ILead focusing on integrating teamwork and leadership learning into the engineering curriculum. She has previously taught leadership and teamwork courses at Northwestern University, where she is a Leadership Fellow.
Prof. Sheridan teaches teamwork and leadership in the first-year cornerstone design courses and oversees integration into the upper-year courses. She previously designed an online team-based self- and peer-assessment system that was used in multiple Canadian universities.
Prof. Sheridan holds a BASc and MASc in Mechanical Engineering, and a PhD in Engineering Leadership Education. She has previously worked on large plant-design teams in industry, and on algorithms to develop co-operative multi-agent systems in robotics.