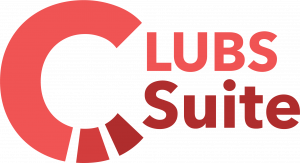 Get support or workshops tailored to the specific needs, context, and challenges of your club.
Purpose
ILead can provide or develop a wide range of supports in partnership with club leaders to meet the specific needs and challenges of the club, and help the organization flourish and achieve its full potential.
Great For
Clubs & student organizations that want support for leadership training & development, solving organizational issues, and creating organizational changes and improvements.
Topics & Issues Covered
Conflict Resolution
Emotional Intelligence for Teams
Personal and Team Goal Setting for Results
Leadership Transition & Succession Planning
Motivating & Engaging Members
Communication Systems & Processes
Dealing with Over - Commitment
Any other topics or challenges can be addressed to fit the needs of the Club
Personality styles in teams – working with different types of people
Team values & norms – coming to common understanding
Establishing Team Culture - for the whole team
Influencing Team Culture - for team leads
Establishing an Organizational Vision and/or Mission
Strategic Planning
Team Accountability Systems
Effective Team Process - Task vs. Maintenance
Feedback & Tough Conversations
---
How to Connect
Fill out the form below at any time to schedule an initial meeting to talk about possibilities.

---
Before meeting, think about the following questions:
What are the key people and team related challenges that your team/organization is facing?
What are the various opinions in the club about what the key challenges are?
What is your best guess as to the underlying causes of those challenges?
What is your team doing really well or is really good at that you want to build on and leverage moving forward?
If we were to run 1 or a series of workshops for your team, what would be the ideal outcome right after the workshop(s) are done?