Megan Jia
Student Clubs Liaison | megan.jia@mail.utoronto.ca

Megan just finished her third year Engineering Science program major in Biomedical System Engineering. She has a great interest in Neuroengineering and is passionate about inspiring young innovators exploring the STEM field. Megan believes that an ideal leader is an individual who would help the team to seek for a better version of themselves. As a responsible executive for two clubs, she oversees her role at ILead as a "ruler", which will help club leaders to draw a "path" that improve their organizational effectiveness in achieving their own missions. She is also involved in developing community camps with U of T Engineering Outreach Office and deliver in school workshops for grade 1 to 8 students around GTA.
Rishabh Mundhra
Student Clubs Liaison | rishabh.mundhra@mail.utoronto.ca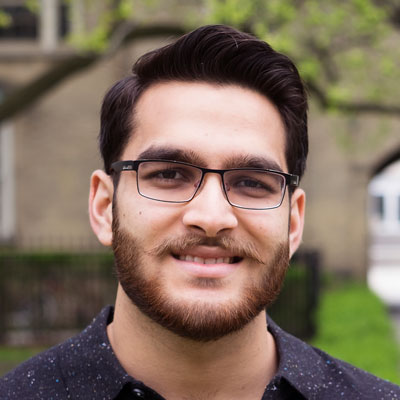 Rishabh is entering his final year of Mechanical Engineering this fall. He is an extremely passionate sustainable energy enthusiast and strongly believes that the power of good leadership can bring about paradigm shifts that the world needs. This past year, Rishabh has been quite involved in Campus Life, leading the Indian Students' Society (ISS) at the St. George campus. He looks forward to a proactive summer with the ILead team, aiming to bring together leaders and decision makers in the Engineering community with the goal of mutual learning through shared experiences. Rishabh wants to pursue entrepreneurial ventures within the energy sector and is currently developing ideas to contribute to sustainable development in society.