Applications for the 2023-2024 Troost ILead Difference Maker Award are now being accepted!

Deadline for submission of applications is 11:59 p.m. on November 7, 2023. 
Do you have a proven track record and a high commitment to making your community a better place? Are you an individual with dreams and the determination to get there? Are you a person who has actively expressed leadership and demonstrates a commitment to your own potential and ongoing development?
If the above is reflective of you, then we encourage you to apply for the Troost ILead Difference Maker Award. This $50,000 award is for a remarkable 4th year undergraduate student who is ready to dream, launch and make the world a better place.
Engagement

Engagement with Troost ILead (whether an academic course, or a co-curricular enrichment program) strongly preferred.

Experience

 Proven record of leadership and influence. This looks like making things happen, being engaged, taking on challenges, chasing your dreams and visions, making things better, and being of service to others.

Academics

A minimum cumulative GPA (CGPA) of 2.70.

Character

Demonstration of character: confidence, humility, collaboration, citizenship, integrity and kindness.

Vision

A vision of how you will work towards making your community a better place post-graduation.
Information Session:
If you're interested in learning more about the Difference Maker Award, we welcome you to watch the virtual information session (below).
This session is designed to support you to navigate the application process and hear directly from the Chair of the Selection Committee and past DMA Winners
Participants will have an opportunity to:
Learn more about the award criteria
Gain insight into how to shape their application
Learn about an upcoming workshop aimed at supporting students in strengthening their application
1. Statement of Purpose:
Your statement of purpose needs to show us what you stand for, how you have made a difference so far, and how you dream of making a difference in the future. What would 50K allow you to do? What doors and opportunities would open for you? What would you commit to? Statements of Purpose should be approximately 500-1000 words.
Do you need help with structure and writing strategies for your Difference Maker Award statement of purpose?
The Engineering Communication Program (ECP) is available to help you! Click here for more info and to book an appointment.
2. Curriculum Vitae (CV) or Resume:
Please ensure you submit the most current copy.
3. Unofficial Transcript:
This is to confirm that your CPGA meets the minimum requirement of 2.70.
4. Two Testimonial Letters:
All applicants must secure two testimonials. These are not standard letters of reference, but descriptors of your character and leadership impact. Please carefully choose two individuals in your life who can speak to your values and previous experiences/successes. These testimonials might come from a peer, a mentor, a professor, etc.
Within the online application form, you will be asked for the contact details of the individuals providing the testimonial letters; the Selection Committee will contact them directly to collect their testimonial letters on your behalf. Please ensure you discuss this with your contacts in advance!
2023-2024 Application Deadline: Nov 7, 2023 at 11:59 p.m.
Please ensure that your submitted nomination package is complete and accurate. Late or incomplete applications will not be considered.
What's Next?
Following the application deadline, the chosen candidates will be invited for the final step in the selection process: an interview with the Selection Committee.
Only those who have been selected will be contacted.
Questions?
If you have questions, please contact Julietta Siberian, Assistant Director, Community of Practice, at julietta.mikaelyan@utoronto.ca.
2023 Troost ILead Difference Maker Award Winner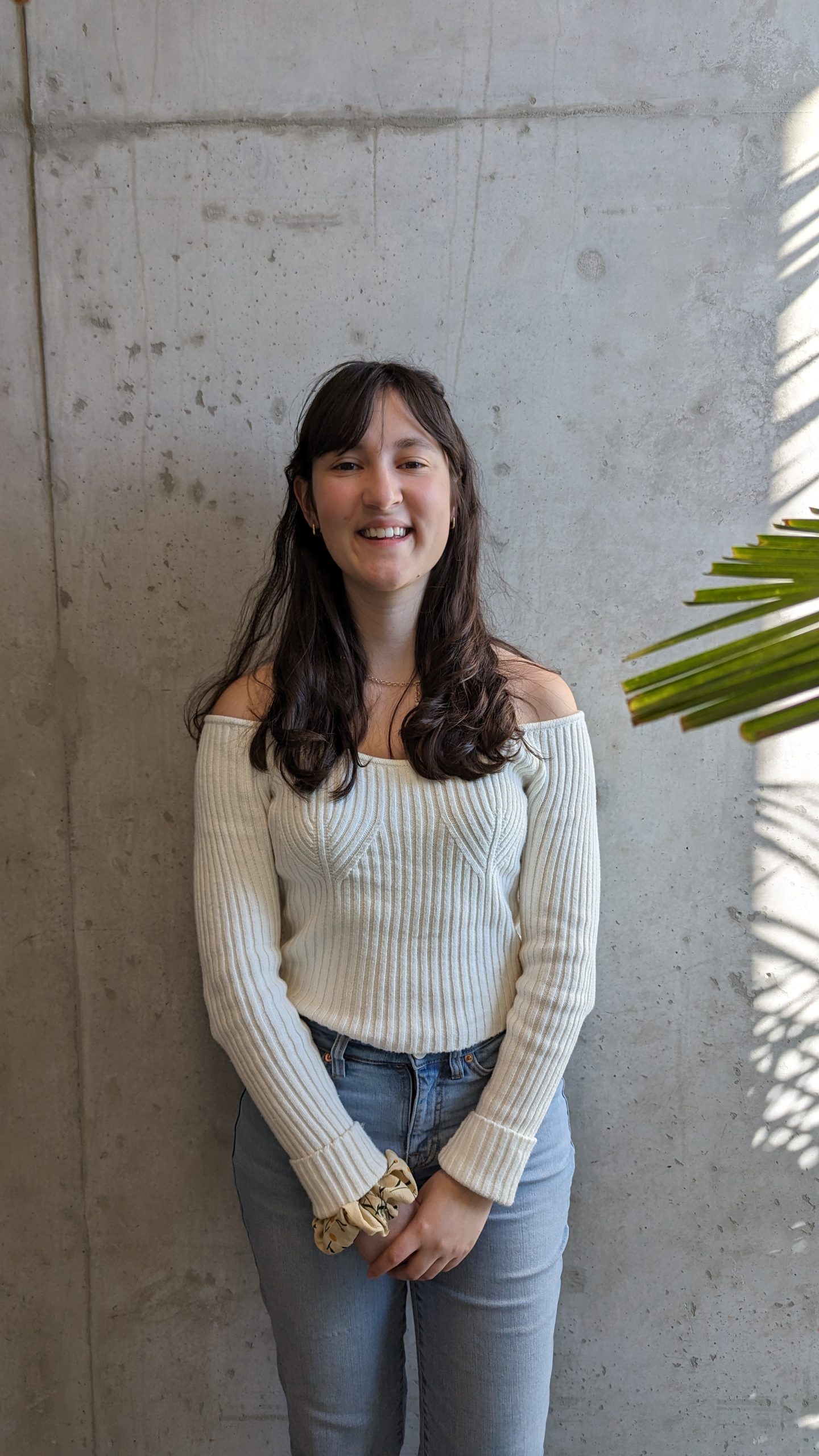 Adriana Diaz Lozano Patino
Adriana Diaz Lozano Patino (Year 4, EngSci) has been selected as winner of the Troost ILead Difference Maker Award.  
Diaz Lozano Patino's strong character, resilience, passionate commitment to social justice, and transformational leadership qualities are evident in her ability to motivate peers and lead change in our Engineering community. Her humble leadership in the Hi-Skule and Skule Mental Wellness STEM outreach teams references a fierce and heartfelt dedication to serving others.  
Diaz Lozano Patino's relentless commitment to bringing positive change to the global water-energy nexus in low and middle-income countries (LMICs) has further resulted in taking research initiatives in new directions.  
Through her involvement in the Water and Energy Research Lab (WERL), Diaz Lozano Patino has worked on analysis of coupled UV-RO systems in Bangladesh, rainwater harvesting technologies with field partners in Mexico's Isla Urbana, and a Centre for Global Engineering sanitation initiative in peri-urban areas of Mexico City, where she grew up.  
Diaz Lozano Patino aspires to continue her studies with a Masters of Applied Science, focusing on global development, STEM outreach and field research and sustainable development projects that resonate with her deeply-held principles. 
2022 Troost ILead Difference Maker Award Winner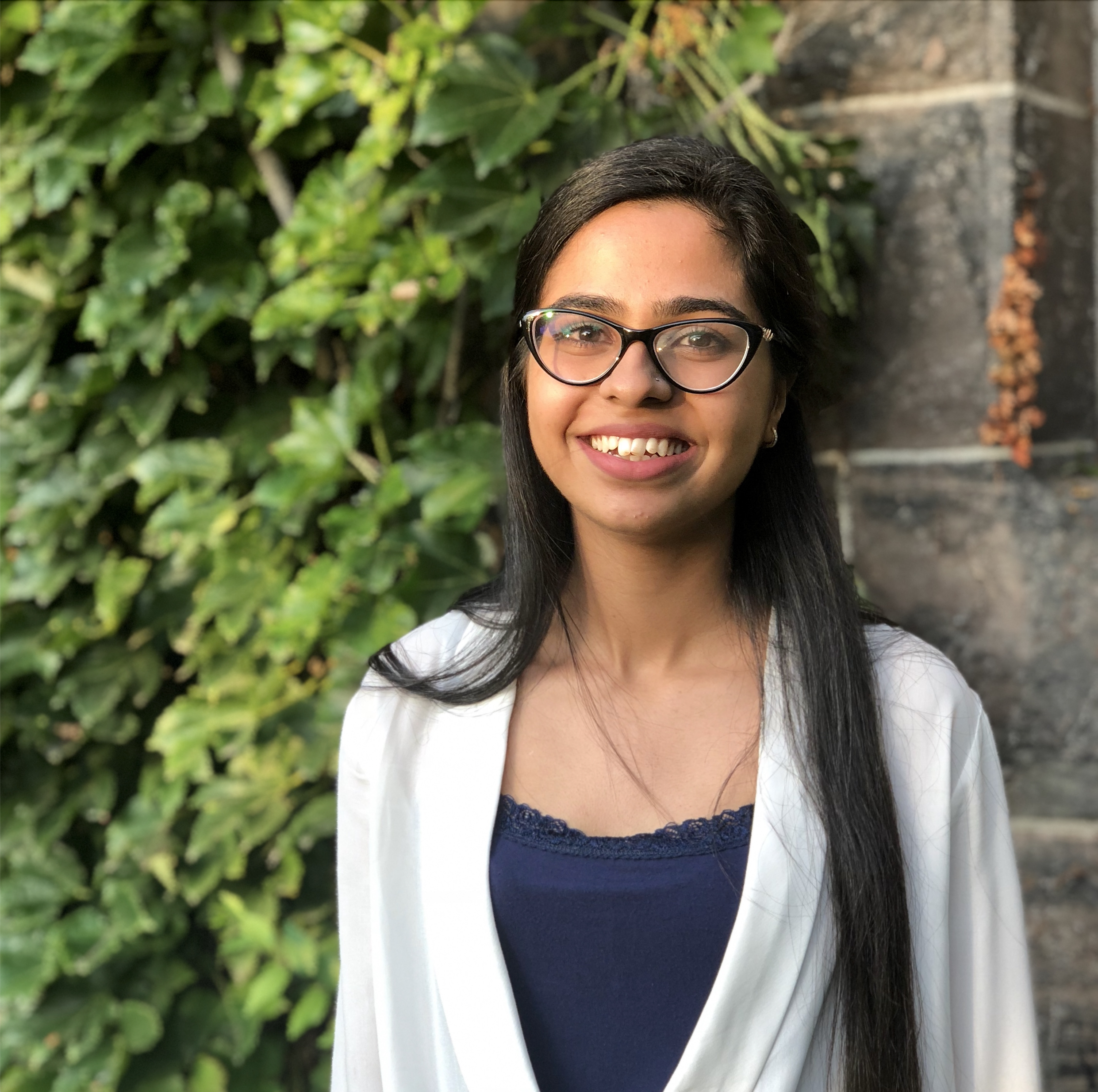 Khadija Rana
Khadija Rana (Year 4, EngSci BME + PEY Co-op) has been selected as winner of the Troost ILead Difference Maker Award. Her warm energy and relentless compassion have powered important changes in our Engineering community over the past 5 years. As President of the UofT Chapter of WISE (an international network of activists, educators, and industry partners), Khadija has reframed conversations of gender equity in STEM fields by challenging normative patterns of thinking.
Khadija is passionate about social justice, accessible healthcare, and systems engineering. She aims to combine these with her experiences in biomedical research, leadership education, and public health to design community-centered care systems, where doctors are afforded time to engage with problems and nurture relationships with patients. In her spare time, Khadija enjoys singing, volunteering, writing, and travelling!
2021 Troost ILead Difference Maker Award Winner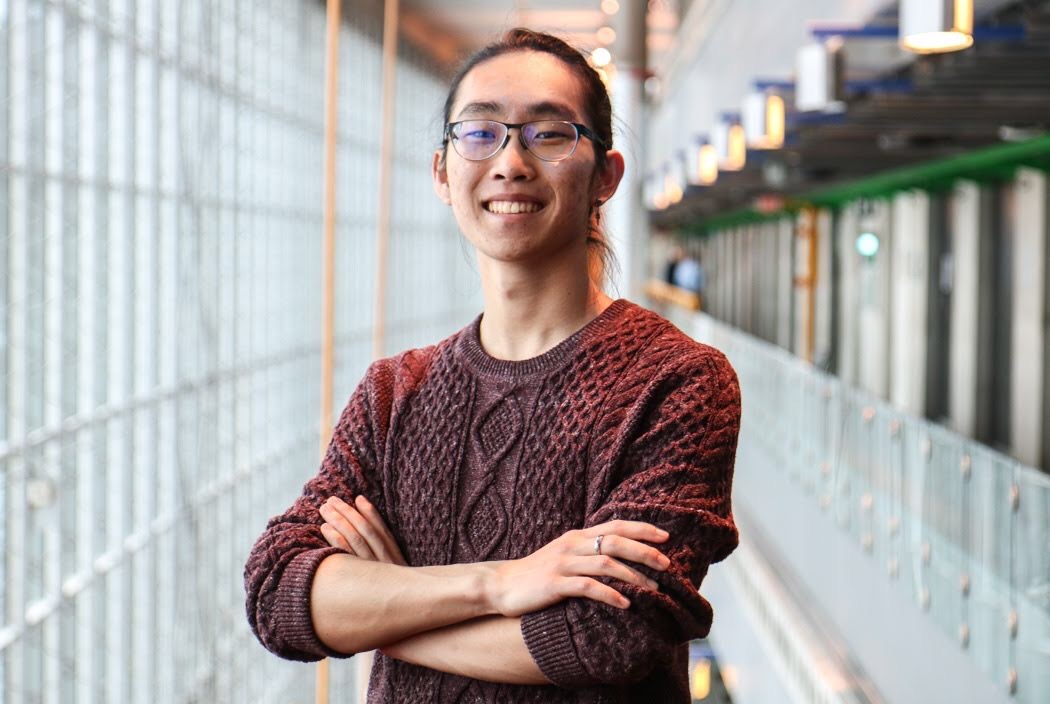 Morris Huang
Morris Huang (Year 4,  MSE + PEY Co-op) has been selected as the first winner of the Troost ILead Difference Maker Award. As the Senior Managing Director of the education non-profit Global Spark over the past 4 years, Morris has built the organization to educate and mobilize 10,000+ university students across the world in global development and social entrepreneurship.
Morris has strong interests in education, social impact, and public policy. He aims to combine his passions for technology, policy, and multidisciplinary problem solving to create an inclusive and equitable education system where all learners have the access to the tools, resources, materials, support, and community they need.  In his spare time, Morris enjoys swimming, badminton, meditating, playing guitar and travelling.