About The Troost ILead Difference Maker Award
Do you have a proven track record and a high commitment to making your community a better place? Are you an individual with dreams and the determination to get there? Are you a person who has actively expressed leadership and demonstrates a commitment to your own potential and ongoing development?
If the above is reflective of you, then we encourage you to apply for the Troost ILead Difference Maker Award. This $50,000 award is for a remarkable 4th year undergraduate student who is ready to dream, launch and make the world a better place.
2022 Troost ILead Difference Maker Award Winner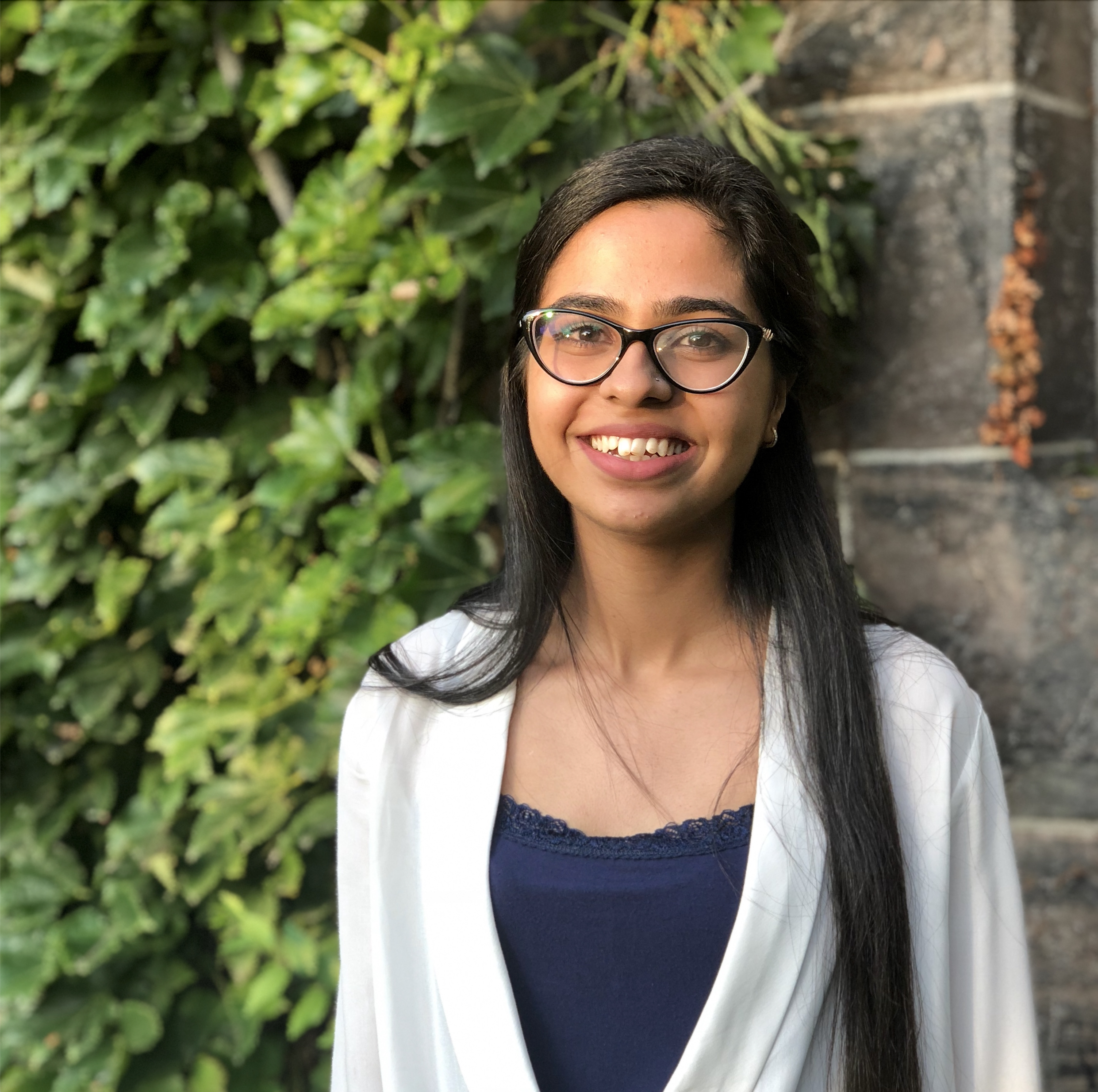 Khadija Rana
Khadija Rana (Year 4, EngSci BME + PEY Co-op) has been selected as winner of the Troost ILead Difference Maker Award. Her warm energy and relentless compassion have powered important changes in our Engineering community over the past 5 years. As President of the UofT Chapter of WISE (an international network of activists, educators, and industry partners), Khadija has reframed conversations of gender equity in STEM fields by challenging normative patterns of thinking.
Khadija is passionate about social justice, accessible healthcare, and systems engineering. She aims to combine these with her experiences in biomedical research, leadership education, and public health to design community-centered care systems, where doctors are afforded time to engage with problems and nurture relationships with patients. In her spare time, Khadija enjoys singing, volunteering, writing, and travelling!
2022 Troost ILead Difference Maker Award Finalists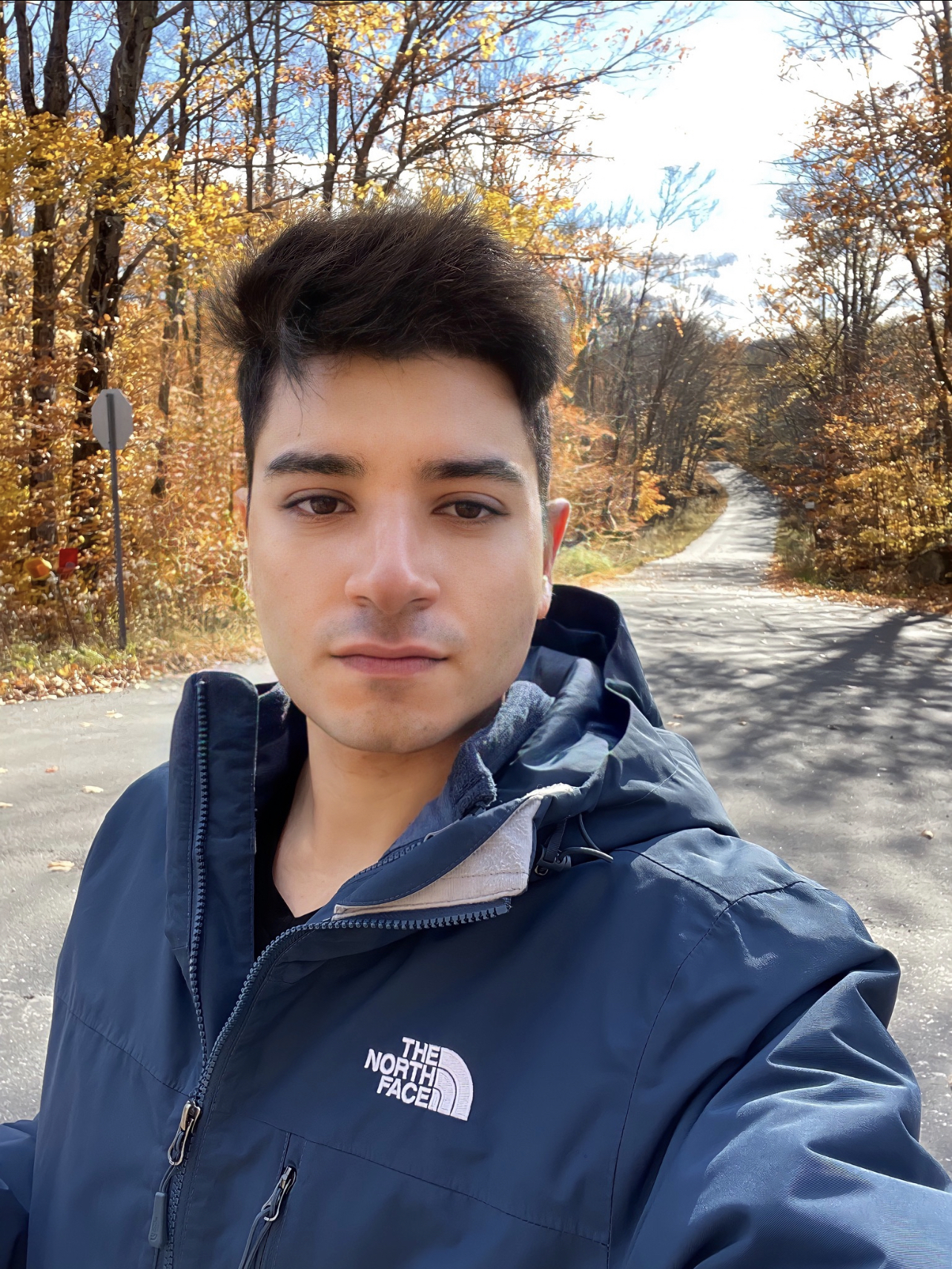 Abdulnaser Allabwani
Nasser is graduating from Computer Engineering with minors in Artificial Intelligence and Engineering Business. Nasser was displaced from his home country, Syria, due to the ongoing war and arrived in Toronto in 2017 where he pursued his undergraduate studies. During his time at the University of Toronto, Nasser started multiple startup projects in brain-computer interface and global supply-chain.
Having lived during wartime, Nasser believes that spreading peace and prosperity to other places in the world can only happen if we're coming from a position of economic power, and in order to create a powerful economy, people, especially engineers, must constantly experiment with new project ideas and embrace its accompanying uncertainties. Nasser believes that the agile process of building fast and failing fast is one of the most efficient ways for engineers to learn how to build products people want.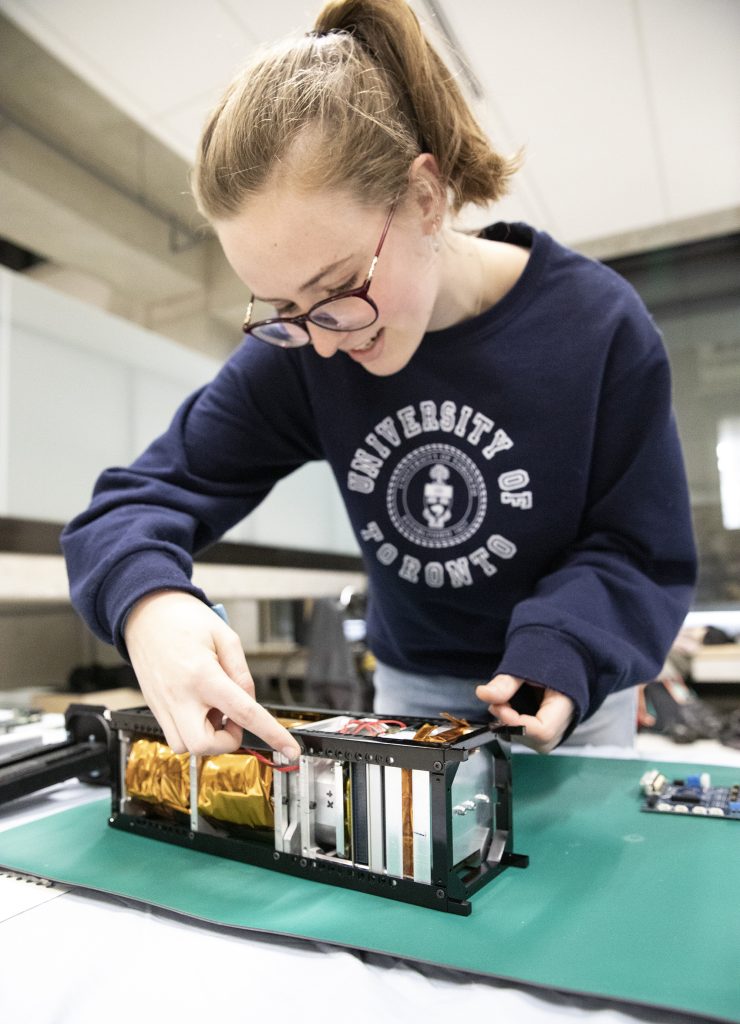 Cassandra Chanen
Cassandra Chanen is a 4th year EngSci student majoring in Engineering Physics with an Environmental Engineering minor. Cassandra sees student clubs as an important part of building community on campus and has taken on multiple leadership roles throughout her time at UofT. Most recently, she served as Director of the University of Toronto Aerospace Team - Space Systems Division since May 2020, leading the team through the COVID-19 pandemic and the initial design phases for their upcoming remote sensing CubeSat "FINCH".
After university, Cassandra plans to continue her studies in climate and atmospheric physics and hopes to move on to work at the intersection of climate science and policy. She also plans to continue to build community in the City around her through engaging in mutual aid work.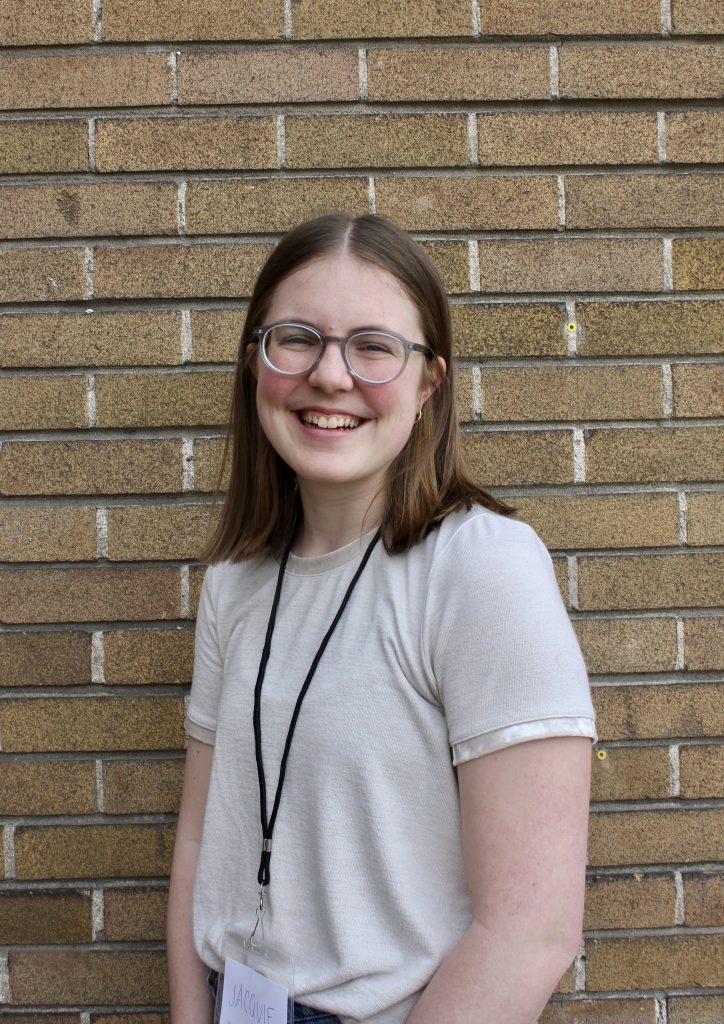 Jacqueline Fleisig
Jacquie is an EngSci 2T1 + PEY (Biomedical Systems Option) with an interest in technology, policy, and the applications of these topics to building equitable healthcare. As President of Engineers Without Borders U of T, she spent a lot of time engaging in big ideas about systems change and enabling others to do the same. Currently, as UofT Engineering Society President, Jacqueline brings her love of fostering connections and her interest in advocacy to helping students navigate concerns and answering far too many emails. For her undergraduate thesis, Jacqueline is examining how eHealth technologies can be designed to increase accessibility for marginalized groups. After graduation, Jacqueline hopes to leverage her experiences in leadership and advocacy to contribute to improving equity in healthcare.
Bipasha Goyal
Bipasha Goyal will be graduating from the Biomedical Systems option in Engineering Science this year. Throughout her five years at U of T, Bipasha has been an active member of Toronto's vibrant research community. She has performed research in diverse fields from robotics to protein delivery at some of U of T's top labs, the Hospital for Sick Children and collaborations with the Max-Planck Institute in Germany.
Bipasha has also made her mark through various extracurriculars at UofT, most notably her roles in the Club for Undergraduate Biomedical Engineering (CUBE), the largest biomedical engineering club at UofT. Greatly benefitting from the club's initiatives as a first-year student, Bipasha aimed to provide the same support to her juniors. Through various executive roles over the past three years, she organised networking events and revamped CUBE's mentorship program to help students foster meaningful connections with U of T professors, graduate students, and alumni across the world. Now, as Co-President, she has expanded CUBE's reach beyond engineering to different departments at U of T and shifted its mandate from professional development to complete biomedical engineering immersion, creating the "go-to" student club in this field. Bipasha has also served as Co-Conference Chair for U of T Society for Stem Cell Research, organising U of T's first-ever virtual stem cell undergraduate conference inviting international speakers including discoverer of stem cells, James Till and Moderna co-founder, Derrick Rossi. Through these roles, Bipasha has grown immensely as a team member and leader. Each has provided her valuable lessons in leadership, and subsequently a stronger understanding of herself.
Stemming from her experiences, Bipasha has developed a passion for empowering through knowledge, particularly in the area of female reproductive health. She strives to become a biomedical engineer working at the intersection of science, policy and human health.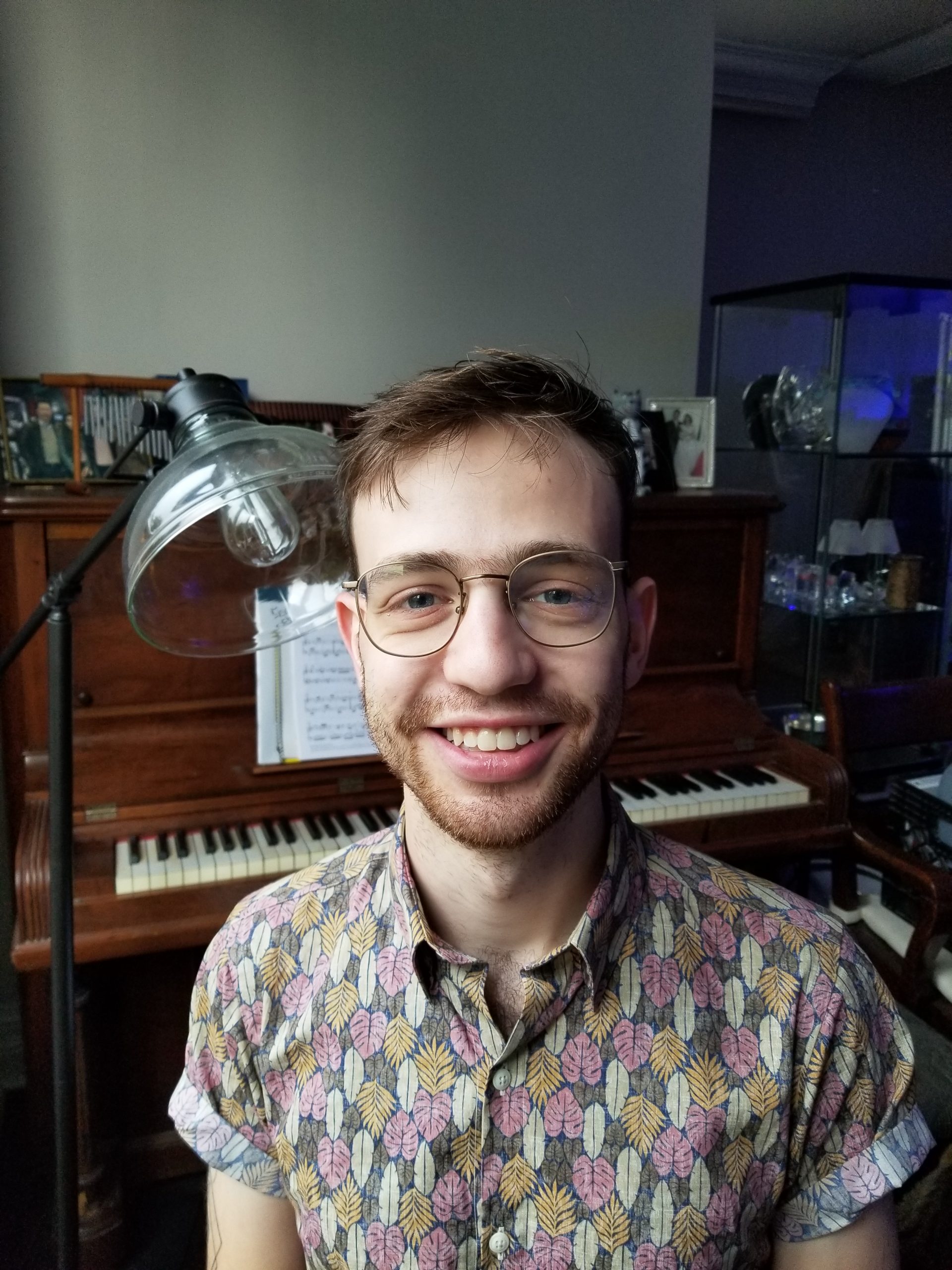 Gabriel Sher
Gabe is graduating from Electrical and Computer Engineering with a mind for thoughtfully and responsibly considering the human and social impact of modern digital technology. Next year, he will attend the Technical University of Delft in the Netherlands to pursue an M.Sc. in Engineering and Policy Analysis, where he intends to broaden his professional skill set and deepen his human-first focus. Regardless of technical field, Gabe brings with him a focus on cross-disciplinary work, bridging the gap between details and the big picture, and creating a space for more technical thinkers to do their best work. He is motivated to serve the public and is hesitantly optimistic about the role of technology in balancing power and fighting inequity.
At U of T, Gabe pursued a general focus within ECE, covering areas from radio and wireless communications, to computer security, to computer networks. In his final year, he branched beyond purely technical classes to take courses in engineering leadership, science communications, and systems mapping. Outside of class, he has served as Chair of the Engineering Society's Orientation Committee and Director of the University of Toronto Aerospace Team's Space Systems Division. He is passionate about authentic leadership and developing meaningful relationships within his professional, local, and hyper-local communities. Outside of school and work, he enjoys playing and designing tabletop games, watching movies and TV, and spending quality time with his family, friends, partner, and cat.
Difference Maker Award Finalists' Advice to Emerging Leaders
Find a problem you personally face and try to build a solution for it, repeat the process. How do you identify such problems? Whenever you are upset or frustrated, be mindful of why you are feeling that? what's the action or task you are doing that's causing your frustration? Your answer to the question is a problem that's likely worth solving.
Abdulnaser Allabwani
Prioritize listening and reflecting. These skills will help you in becoming both a better leader and a better person; they are the foundation upon which so many other practices are built. If you have the capacity to listen to others, to listen to yourself, and then to synthesize these learnings it will accelerate your growth.
Jacqueline Fleisig
My first piece of advice is to just do things. Leadership is such an experiential set of skills that are hard to learn in the classroom. The key to learning about who you are is to lead in a bunch of different contexts, so when your schedule allows, take on leadership opportunities where you can find them. Second, I would advise you to remember that leadership is about working with people. At its core, this is a reminder that everyone is human, and everyone deserves to be treated well. Third and finally, growth as a leader comes from your ability to self-reflect. Remember: you're already a leader, it's about improving that next little bit.
Gabriel Sher
One of the most useful things for my leadership development has been learning how to incorporate feedback mechanisms into my planning. Giving people multiple ways to participate and give feedback on plans ensures that everyone's voices are heard, and that you're making decisions based on a true consensus. The ILead Summer Fellowship had some really helpful sessions on feedback mechanisms, and I couldn't recommend the program enough!
Cassandra Chanen
Organisational goals may seem abstract or unattainable, especially to busy university students. It is thus important for a leader to relate the team's goals to each member's individual aspiration, so they feel valued and self-motivated to work towards the team's shared goal. A leader should thus provide opportunities for personal growth and exploration, without losing the team's overall objective. This is a delicate balance to achieve, but something that can be learnt by continuously practising this skill.
Bipasha Goyal
2021 Troost ILead Difference Maker Award Winner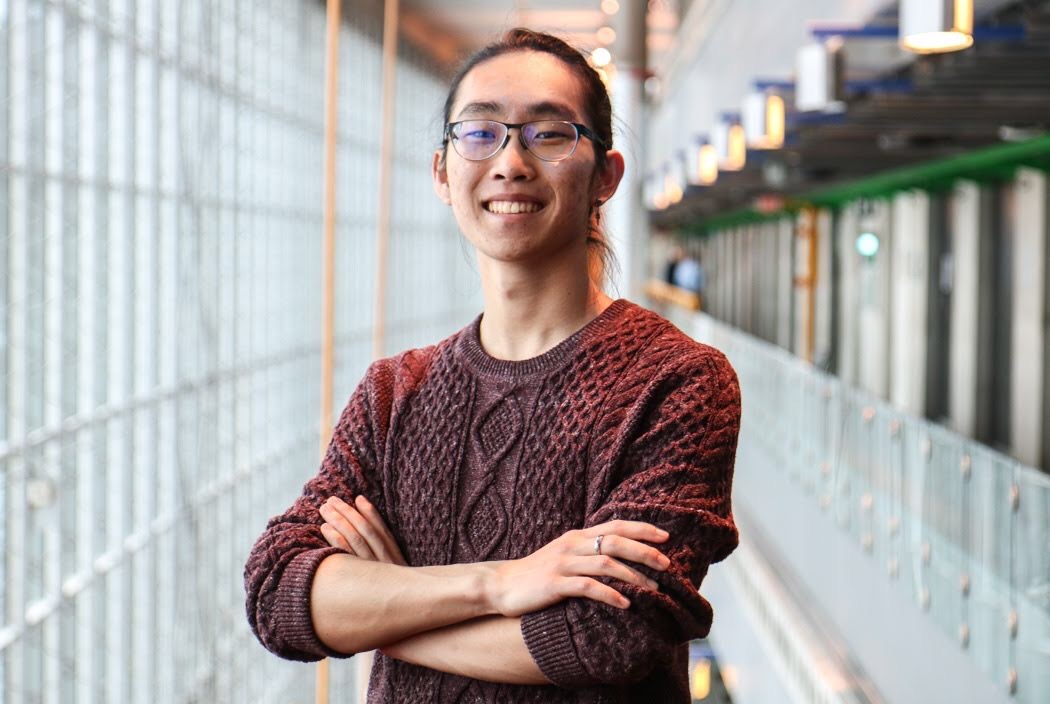 Morris Huang
Morris Huang (Year 4,  MSE + PEY Co-op) has been selected as the first winner of the Troost ILead Difference Maker Award. As the Senior Managing Director of the education non-profit Global Spark over the past 4 years, Morris has built the organization to educate and mobilize 10,000+ university students across the world in global development and social entrepreneurship.
Morris has strong interests in education, social impact, and public policy. He aims to combine his passions for technology, policy, and multidisciplinary problem solving to create an inclusive and equitable education system where all learners have the access to the tools, resources, materials, support, and community they need.  In his spare time, Morris enjoys swimming, badminton, meditating, playing guitar and travelling.
2021 Troost ILead Difference Maker Award Finalists
Ramanpreet Chauhan
Preet is a 4th Year Civil Engineering student who aspires to make a difference in the world by empowering women in the vulnerable portions of our society. She grew up in a rural village in Northern India where she experienced challenges that millions of people around the globe face today. Her aspiration to help women combined with her passion for the renewable energy sector motivates her to empower women through clean energy initiatives. She has attained a Sustainable Energy minor, which helped her gain a holistic view of the global energy systems, along with the challenges faced by underserved populations around the globe. She has also received a certificate in Engineering Leadership, and she aims to utilize her engineering skills to make this world a better place for everyone.
"In 20 years, I want to be able to look back at my life and say that I did everything in my power to live up to my fullest potential and help as many people as I could along the way."
Preet is strongly committed to using her Civil Engineering knowledge to benefit people around the world. She strives to see beyond herself, to reach out, and to identify with others at a personal level. She believes that focusing on strong communication skills, and approaching all situations with modesty and professionalism are the keys to her present and future success.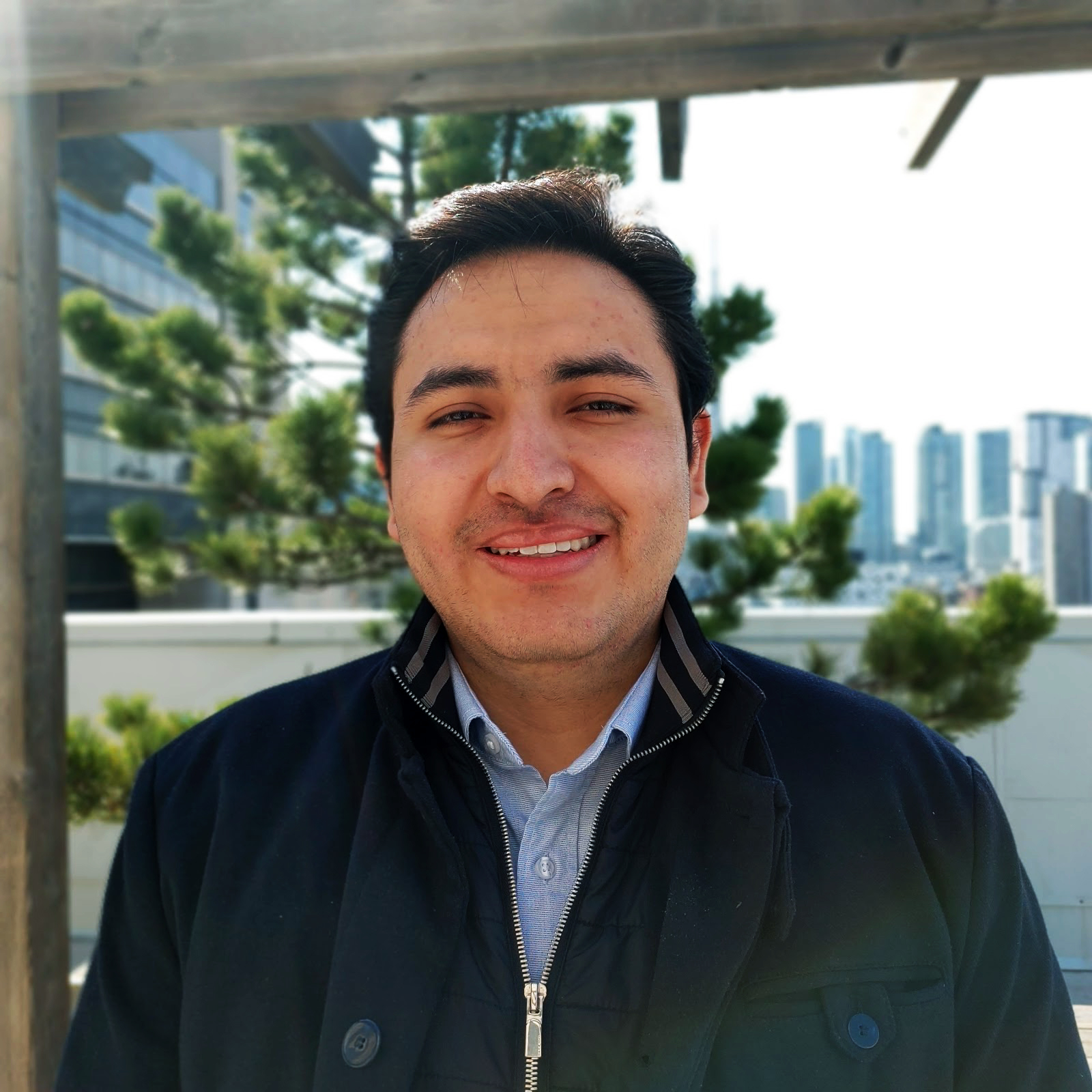 Axel Del Castillo
Axel Del Castillo is a 4th Year + PEY Materials Engineering Student at the University of Toronto. During his childhood, he accompanied his mother, who served as a dentist, to rural communities in the highlands and coast regions of Ecuador. Through visiting these rural communities, he observed the pollution from the extraction of minerals and petroleum and its effects on the health of locals. This experience motivated him to study for a career which would allow him to create sustainable materials that decrease the pollution generated by the extraction of their raw materials, industrial processing, and disposal. He came to Canada to pursue a Bachelors degree in Materials Engineering at UofT financed by a student loan from his home country. However, his student loan was cancelled after his first year of study leaving him without financial support to continue his education. He overcame this challenge by working on and off campus while studying. He received financial aid from his brother, the University of Toronto, and generous donors from a GoFundme campaign created for his last term. 
His professional experiences have given him the opportunity to apply his leadership skills, developed through events hosted by the Troost ILead. In return, he learned how to work in teams in a fast paced workplace, and how to inspire people to become their best selves. Axel truly believes that he is an instrument of positive change and inspiration, so he became a mentor in the MSE mentorship program and the 4th year Class Representative. 
One of Axel's long-term goals is to launch a company that focuses on the research and development of sustainable materials. In the upcoming years, he plans to pursue a graduate degree to specialize in biocomposites, and expand his professional network to help him realize these long-term goals. He plans to return to his country in future to become an educator to teach and inspire the future generations of Ecuadorian engineers to build a more sustainable country.
Alicia Hill-Turner
Alicia is a 4th Year Chemical Engineering Student whose mission is to empower girls and non-binary youth to break through the barriers which prevent them from pursing engineering careers. Aliciaplans to leverage the power of social media to create a female empowerment program which supports the development of girls' confidence through building leadership skills and disrupting the negative stereotypes that surround females in engineering.
As a student, Alicia was an active member of the U of T Engineering community joining several clubs such as You're Next Career Network (YNCN), Women in Science and Engineering (WISE), and as a Subcommittee Co-Chair for Orientation Week. However, her greatest contribution to student life has been through her involvement in the Canadian Society for Chemical Engineers over the past four years. Most recently, as Chair of the club Alicia led a team of 15 to provide professional development opportunities to 670+ chemical engineering students. Moreover, Alicia implemented a data-driven approach to track student analytics during events, resulting in a restructuring of branding and content to meet student body needs. After graduation Alicia will begin work as a Consultant for ZS Associates with future aspirations to one day complete an MBA and start her own company.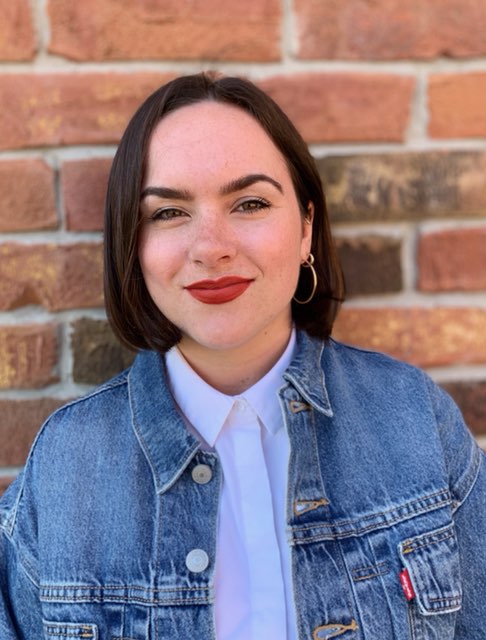 Molly McGrail
Molly is an EngSci 2T0 + PEY (Infrastructure Option). She has spent her time at U of T trying to understand the intersection between technology, policy, and people – particularly as it relates to building more equitable, climate-resilient communities. Her undergraduate thesis with Dr. Shoshanna Saxe studied policy and design strategies for resource-efficient intensification in Toronto's residential neighbourhoods; other topics she's investigated include infrastructure-induced gentrification, permafrost thaw effects on vulnerable housing, and pedestrian safety in low-income areas. Through extra-curricular activities, she had the privilege of joining larger communities of students passionate about using their technical skills to create positive change, and she had the joy of working with them to grow as engineers, leaders, and human beings.
Molly plans to continue engaging in social and environmental impact work and challenging others to do the same. She would like to explore the barriers between engineering and governance, support fellow engineers in non-technical learning and growth, and generally be a nuisance to every organization that employs her by constantly asking tough questions about what they're designing, why they're designing it, and who they're designing it for.
Eric van Velzen
Eric is graduating from the Aerospace specialization in the Engineering Science program with a Certificate in Engineering Leadership. Eric spent several years in leadership roles on the University of Toronto Aerospace Team's Space Systems division, which is a student team that builds and launches small spacecraft. During his time on the team Eric has filled many roles including technical, leadership, and mentorship, while fostering his interest in space systems engineering.
Eric is also completing his undergraduate thesis research project which has been supervised by Dr. Olechowski and conducted in partnership with industry. His work investigated the impact of remote work on aerospace systems engineers in industry resulting from the COVID-19 pandemic. A paper he wrote on his research was accepted for publication to the INCOSE 2021 International Symposium conference.
In the fall of 2021 Eric will begin his Master of Applied Science degree at U of T's Space Flight Laboratory where he will join projects to design and deliver small spacecraft to organizations around the world. Through this apprenticeship-style degree, Eric will make contributions to the small spacecraft industry while receiving engineering training for state-of-the-art space missions.
Engagement
Engagement with Troost ILead (whether an academic course, or a co-curricular enrichment program) strongly preferred.
Experience
Proven record of leadership and influence. This looks like making things happen, being engaged, taking on challenges, chasing your dreams and visions, making things better, and being of service to others.
Academics
A minimum cumulative GPA (CGPA) of 2.70.
Character
Demonstration of character: confidence, humility, collaboration, citizenship, integrity and kindness.
Vision
A vision of how you will work towards making your community a better place post-graduation.
Engagement

Engagement with Troost ILead (whether an academic course, or a co-curricular enrichment program) strongly preferred.

Experience

 Proven record of leadership and influence. This looks like making things happen, being engaged, taking on challenges, chasing your dreams and visions, making things better, and being of service to others.

Academics

A minimum cumulative GPA (CGPA) of 2.70.

Character

Demonstration of character: confidence, humility, collaboration, citizenship, integrity and kindness.

Vision

A vision of how you will work towards making your community a better place post-graduation.
The 2022 Difference Maker Award competition is now closed.

Your statement of purpose needs to show us what you stand for, how you have made a difference so far, and how you dream of making a difference in the future. What would 50K allow you to do? What doors and opportunities would open for you? What would you commit to? Statements of Purpose should be 500-1000 words.

Two testimonials from 2 individuals in your life.

These are not standard letters of reference, but more descriptors of your character and your leadership impact. Please choose two people who can speak to your values and your previous experiences/ successes. These testimonials might come from a peer, a mentor or a formal teacher.
Each nomination package must consist of the following:

Completed self-nomination form
Authorization provided by the student, via check box on the form, that their CPGA meets the minimum requirement of 2.70.
Updated CV
Statement of Purpose
Two testimonial letters

The Self Nomination form is below. This will be matched to your nomination package based on legal first and last name.

Please ensure that your submitted nomination package is complete and accurate. Late or incomplete nominations will not be considered.

Nomination packages must be submitted electronically as one single pdf document with no additional attachments to Natalia Smith at natalianoel.smith@utoronto.ca.

Selected applicants will be invited for an interview with the selection committee.