Want to improve your team performance in an academic course teams this term? ILead is offering drop-in office hours and course-specific support.
No matter what engineering course you are in, come meet with one of our Teamwork Support Instructors.
Scroll down for links to the team support booking forms, and information about weekly drop-in office hours. Feel free to come to talk about whatever team or personal development related topic you have on your mind; any student from any engineering course may drop-in.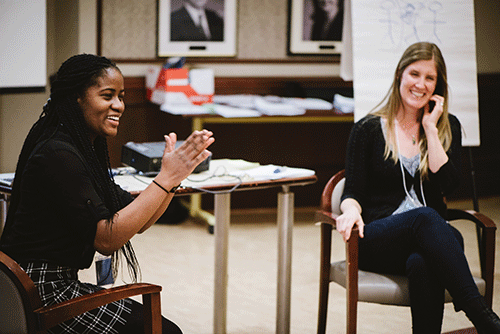 This handbook is designed to support students in setting up, navigating, and succeeding in hybrid engineering teams. Hybrid engineering teams are those whose work combines both virtual and in-person components.
Access the handbook here, and share with collaborators and friends.
Through this handbook, we wish to enable teams to adopt strategies and practices so that they can be equally as effective in virtual and hybrid teams as they are when working fully in person.
"Teamwork is never equal to the sum of the parts that go into it. It is always equal to more or less. Building an effective team environment is step one to making it equal to more."
Book An Appointment With A Teamwork Advisor
Stephanie Halldorson | s.halldorson@utoronto.ca
--------------------------------
Drop-in office hours: Fri @ 12-2 PM in BA8229 - just show up, no appointment necessary.
Book an in-person meeting with Stephanie at an alternate time by email.
Courses supported: APS112, ESC102, APS490, CHE334, CHE430, APS111 and ESC101
About Stephanie
Dr. Halldorson works with the Engineering Communication Program and joined the ILead team in 2019. She holds an MA and PhD from the University of Toronto in English Literature and a degree from the American Academy of Dramatic Arts. In 2019, she completed her training in teaching English as a second language (TESL Ontario). Stephanie is an award-winning author and has her own company specializing in substantive editing, working with a variety of professional clients in fields as diverse as social entrepreneurship, chemical engineering, and pharmacology.
John Nyman | john.nyman@utoronto.ca
--------------------------------
Courses supported: MIE240, MIE315, MIE490, MIE491
About John
John Nyman is an expert in creative and critical thinking who works to integrate leadership, teamwork, and communication skills into Engineering. He holds a PhD in Theory and Criticism from Western University, where he also worked as an engineering communication instructor. John comes to ILead with an outlook steeped in his many roles across the arts and culture sector: among other things, he is a poet, a creative writing instructor, an academic editor, and a professional arts critic covering visual art, literature, and opera. Some of his more recent passions include mental health and wellness, accessibility and accommodation in postsecondary education, and working with an ad hoc collective of 15 artists and curators to establish a new midtown art gallery.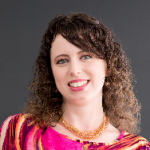 Patricia Sheridan | patricia.sheridan@utoronto.ca
Book a virtual meeting by email.
--------------------------------
Courses supported: all courses with a teamwork component
About Patricia
Professor Sheridan is an Assistant Professor, Teaching Stream at ILead focusing on integrating teamwork and leadership learning into the engineering curriculum. She has previously taught leadership and teamwork courses at Northwestern University, where she is a Leadership Fellow. Prof. Sheridan teaches teamwork and leadership in the first-year cornerstone design courses and oversees integration into the upper-year courses. She previously designed an online team-based self- and peer-assessment system that was used in multiple Canadian universities. Prof. Sheridan holds a BASc and MASc in Mechanical Engineering, and a PhD in Engineering Leadership Education. She has previously worked on large plant-design teams in industry, and on algorithms to develop co-operative multi-agent systems in robotics.
Topics available for discussion
Conflict resolution
Setting or resetting team values/norms
Motivating and engaging team members
Clarifying your own strengths
Improving psychological safety within the team
Reviewing work styles for how to work with different types of people
Personal and team goal setting
Articulating course team experiences for job interviews
Whatever you else you bring
If you are looking for support with your team in a student club or organization, please use our Customized Clubs Support request form.