Academic Director | Troost ILead | emilyl.moore@utoronto.ca | Tel: 416-946-4031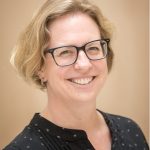 Professor Emily Moore was appointed Director of Troost ILead in October, 2018 after more than twenty years in industry. Emily started her career at the Xerox Research Centre of Canada scaling up new materials and processes from the lab to manufacturing. In her 11 years at Xerox, Emily learned a great deal about leading teams and developing new products, becoming a manager and Principal Engineer. Emily then spent 10 years at Hatch, a global engineering firm serving the mining, energy and infrastructure sectors. Emily led international teams to develop new product and service offerings and to deliver major projects, first as the Director of Technology Development and then as Managing Director, Water. Emily was also the inaugural chair of Hatch's Global Diversity and Inclusion efforts. Emily holds a Bachelor Degree in Engineering Chemistry from Queen's University and completed a Doctorate in Physical Chemistry from Oxford University as a Rhodes Scholar. In 2016 Emily was recognized as one of 100 Global Inspirational Women in Mining and received the SCI Canada Kalev Pugi Award.
Research Associate | andreanw.chan@mail.utoronto.ca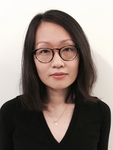 Andrea brings to ILead her dubious sense of humour and over 10 years of experience with community-engaged research, primarily with social enterprises and more broadly with social economy organizations. Her previous research focuses on the structural and relational supports within organizations that promote employment outcomes and overall wellbeing of people who experience social and economic exclusion. Her current research includes situated workplace learning for engineering leadership, youth and work integration social enterprises, and social procurement. Andrea has an MA in Public Policy and Administration from Ryerson University, and a PhD in Adult Education and Community Development from the University of Toronto. She is co-editor of the book, Social Purpose Enterprises: Case Studies for Social Change, published by University of Toronto Press.
Assistant Director | Community of Practice | julietta.mikaelyan@utoronto.ca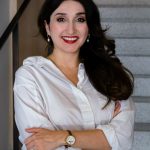 With over a decade of experience in the post-secondary sector, Julie brings her passion for delivering transformative learner experiences to each engagement.
She is driven to build mutually beneficial University-Industry partnerships, design enriching professional skill development programming, and foster a culture of leadership in learners and industry partners alike.
Witnessing first-hand the value and innovation that University-Industry partnerships creates, she is a strong advocate for the intentional and meaningful engagement of alumni, industry partners, and other stakeholders in University programming and strategic consultation.
As the Assistant Director, Community of Practice at the Troost Institute for Leadership Education in Engineering, Julie fosters a community network of industry partners & mobilizes ILead research into professional development programming to enhance engineering leadership education and empower early career engineering professionals to meet their own intrinsic leadership potential.
Workshop & Programming Facilitator | amna.adnan@utoronto.ca
Amna Adnan is an enthusiastic public speaker and brings half a decade of leadership and programming experience to her role. With a strong background in supporting new students and student leaders, Amna is driven to create equitable and accessible opportunities and resources that students, staff, and partners can call inviting and empowering to engage with. With a passion for Dungeons and Dragons and bullet journaling, she is always up for a conversation (especially if it's over a cup of coffee) and a chance to explore the city.
Leadership Education Specialist | jennifer.galley@utoronto.ca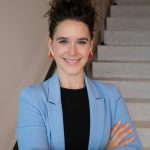 Jennifer is a Leadership Education Specialist at the Troost Institute for Leadership Education. For over a decade, Jennifer has been supporting University students to develop their leadership capacity and gain a sense of belonging on campus. With experience working in the non-profit area coupled with dynamic roles in co-curricular engagement and student development, she strives to inspire students to be engaged in meaningful ways and identify as a "leader". With a Master's degree in Adult Education & Community Development from the Ontario Institute for Studies in Education, she is committed to evolving her facilitation through critical reflection, transformative learning pedagogy and strength-based approaches. She believes that everyone has unique talents and through humble curiosity and empathetic inquiry people can learn to lean into these strengths.
Leadership Education Specialist | On maternity leave | vivian.trumblay@utoronto.ca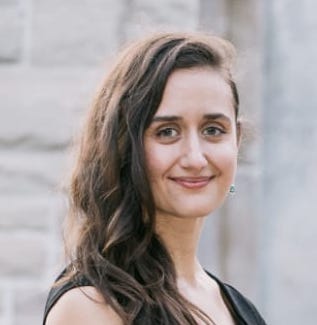 Vivian holds a MA in Child Study and Education from OISE and has a decade of experience in program design, curriculum development, community building, and youth engagement. At ILead, she supports highly-engaged student leaders to participate in programming designed to deepen their leadership learning. Before joining the ILead team, she led the development and delivery of community-based programs and services for children, youth and families across Canada. In her spare time, Vivian enjoys traveling to new places, trying new recipes, reading a good book, and spending time outdoors.
Communications & Operations Team
Communications and Community Coordinator | cormac.rea@utoronto.ca
Bio coming soon!
Communications and Community Coordinator | On-leave | natalianoel.smith@utoronto.ca
Natalia holds a BA in Creative Writing from the University of British Columbia, and brings to Troost ILead her years of experience as a communicator and storyteller. She is passionate about creating environments that foster meaningful connection between students and Troost ILead's broader community, and strives to bring creativity, a sense of occasion and an eye for detail to planning the institute's many events. Prior to joining Troost ILead, she worked in communications in grassroots home and community care advocacy for senior citizens and persons with disabilities, and as writer with the Canadian Agency for Drugs and Technologies in Health (CADTH). Coming from a musical family she has a deep appreciation for the arts and spends a lot of time with painting, drawing and visual design. She earned an MA in Critical Disability Studies from York University in 2013.
Departmental Assistant | istep.admin@utoronto.ca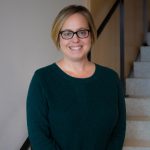 Shana is originally from New York City with an educational background in Early Childhood Education. Prior to joining ISTEP, Shana worked as a hospital administrator at Women's College Hospital, Princess Margaret and Sick Kids, where she supported multiple physicians and researchers. In her spare time, Shana volunteers with Heritage Toronto on walking tours and likes to create macramé designs.
Instructor, TEP447 | minhareo@yorku.ca
Minha joined Troost ILead in Winter 2018, developing and teaching a new course, The Art of Ethical and Equitable Decision Making in Engineering (TEP 447). Every year, students in this course have tackled new and persisting challenges at the intersection of engineering design, business organization contexts, governance and culture. Minha's strengths in creating frameworks to enable complex problem solving are well-utilized in her case study and inquiry learning methods.
Minha brings inter-disciplinary expertise to teaching and researching design, engineering leadership, ethics and innovation. Her research into design learning and knowledge integration work in synergy with her teaching endeavours, to enhance students' creativity and leadership in responsible design within technology-business-culture dynamics.
She has degrees in Molecular Biology (McMaster U) and Educational Contexts (U of Calgary). During her doctoral studies in Mechanical Engineering (York U), Minha received a President's University-Wide Teaching Award (York U, 2018) and CEEA-ACEG Engineering Education Student Award (Canadian Engineering Education Association, 2020). Minha served Faculties of Engineering at four different institutions, contributing to engineering education in various capacities including: teaching, instructor development, instructional and assessment design, Scholarship of Teaching and Learning, and qualitative research with students and industry professionals alike.