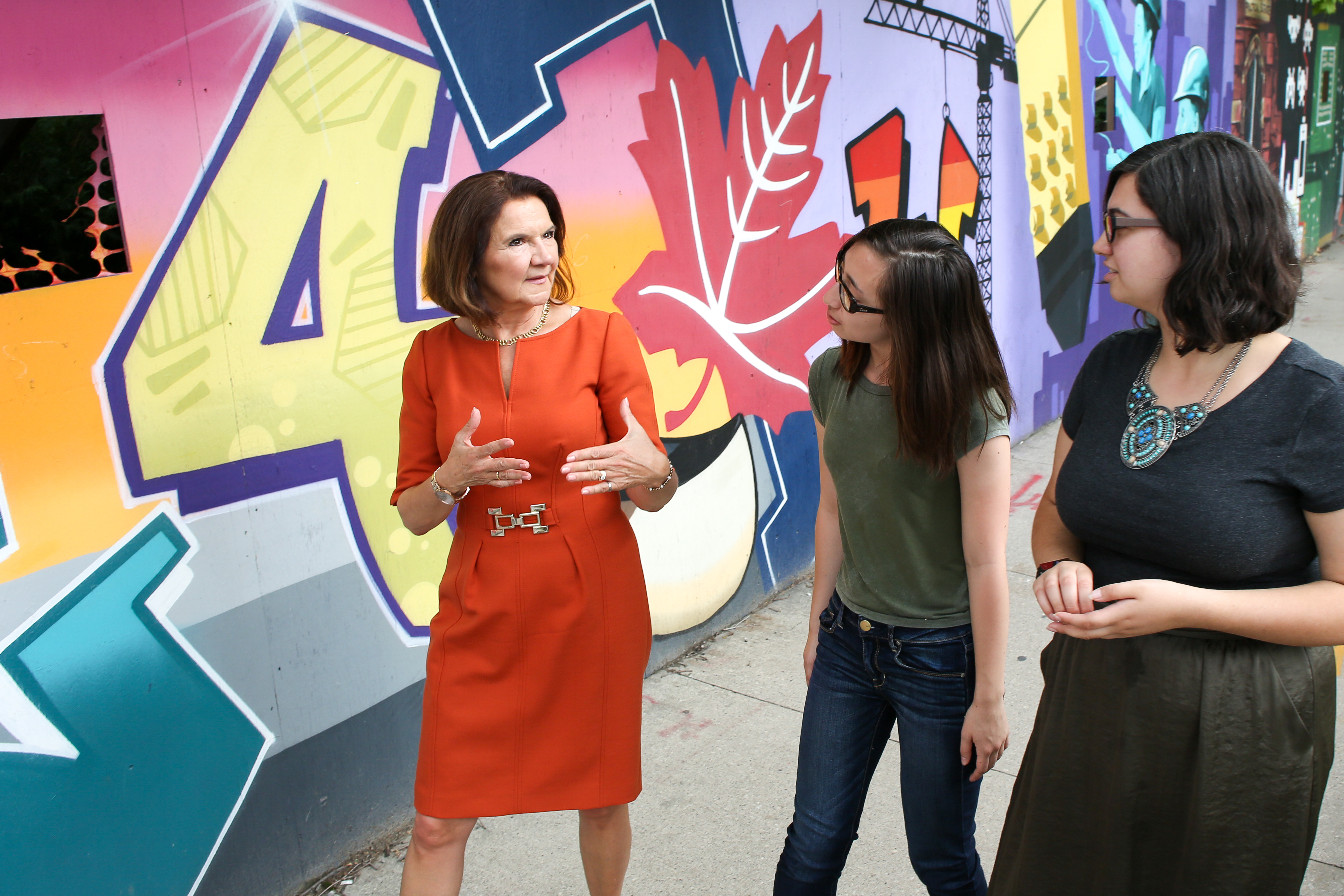 In 2015 there were only 16.2% females enrolled in engineering in Canada. Furthermore even less than 13% of licensed engineers in Canada are women. Even fewer percentages of women are involved in engineering leadership roles. In December 2015, the UN declared February 11th as the International Day of Women and Girls in Science to recognize the critical role women play in STEM related fields and to show support to the organizations who work to support, and promote the access of women and girls and their participation in STEM related activities.
To commemorate this occasion we spoke to Dean Cristina Amon, who has been a champion for gender equity in engineering at U of T, and at large, about being a female leader in STEM. Here is what she had to say:
What does being a woman in STEM mean to you?
I am proud to be part of a STEM profession. It is rewarding to have a career where so much creativity can be unleashed, while contributing immensely to improving our everyday lives. As we face increasingly complex global challenges, it is more critical than ever that the STEM fields reflect the rich diversity of our society. Different perspectives and backgrounds deepen the creative process, improve the capacity to think critically and embrace complexity, spark new collaborations and areas of inquiry, and accelerate innovation. We still have work to do to achieve gender equity in the Engineering profession, so being a woman allows me to bring a diverse perspective while serving as a role model/mentor to the next generation of Engineers.
How has your leadership journey been affected by being a women in STEM?
I believe mentorship and sponsorship play an essential role in ensuring that women not only pursue careers in STEM-related fields, but find the support and guidance to thrive in them. I am grateful to my mentors, and colleagues who have supported and encouraged me throughout my career. And as someone who deeply values the mentors and role models in my life, and given my leadership role, it is tremendously important that I lead by example as a mentor and sponsor to aspiring engineers.
Who or what inspires you?
When we consider the pressing global concerns facing us today — energy, sustainability, health — we realize that addressing these challenges requires collaboration among researchers from across the STEM fields and beyond. For example, U of T Engineering researchers are working across disciplines to repair and grow damaged human organs outside the body such as lung, heart, and liver, to create low-cost water and energy systems for remote communities, and develop new ways to collect, store and transport clean energy. As creative thinkers, innovators and makers, I believe engineers are uniquely equipped to address the complex challenges of the 21st century. There has never been a more exciting time to be an engineer. That is enormously inspiring to me.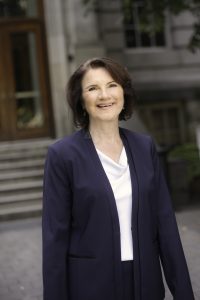 What is your advice to girls looking to make a career in STEM?
Many young girls and women still face societal and cultural pressures to give up on pursuing these areas of study, or don't realize the incredible impact they can have on their communities by studying STEM subjects. They may not see themselves as engineers and scientists. That is why it is so important that today's aspiring engineers and scientists — both women and men — find strong mentors to look up to, and that they later become role models for others. It is up to each one of us to show them how they, as engineers and scientists, have the potential to impact the world.
How do you work toward becoming a better leader?
A good leader surrounds herself with and empowers talented, creative and committed people who are the best at what they do. Fostering open conversation and collaboration that include a rich plurality of contributions, and asking tough questions, can spark and shape breakthrough ideas and integrative, innovative solutions to pressing challenges. Establishing a culture that embraces diversity and supports inclusivity is key to becoming a better leader: listening to contributions from all sides of an issue always leads to the generation of better meaningful solutions.
In one line what does leadership mean to you?
Engineering leadership means collaborating across disciplines to create innovative solutions to the world's most complex challenges and setting an inspiring example for others.
How will you be celebrating the International day of Women and Girls in Science on February 11th?
-Namya Syal