Welcome! Meet Your Panelists
On January 20, 2021 this great line up of speakers will join Troost ILead for a candid conversation about navigating imposter phenomenon in engineering. Come hear from them, and participate in interactive activities to cultivate self-confidence, wellness and self-worth.
Date: January 20, 2021
Time: 7pm - 9pm EST
RSVP at: uoft.me/smartenough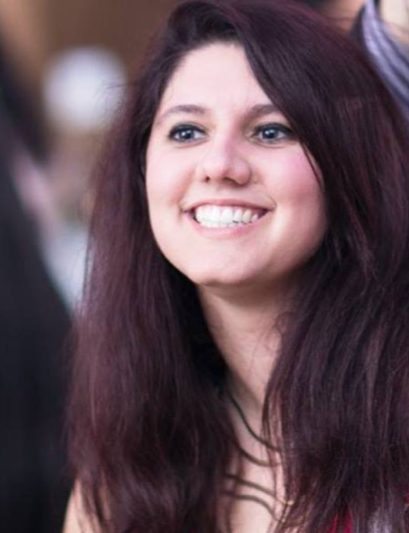 Katie Dritsas
Katie is a Chemical Engineering Graduate from the University of Toronto (1T6+1). She enjoys working in teams to develop new processes and improve overall efficiency in a variety of environments. She is working for PepsiCo Beverages, and her passion for teamwork and leadership has led her to grow through a variety of roles including Quality supervisor, Production Supervisor and Process Improvement Engineer. She started off working in the Mississauga Manufacturing Plant where she formed working groups of supervisors, guiding them through data analysis projects to ensure the maintenance team was addressing the largest problems on the production lines. She has currently taken on a new role as Production Manager and moved out to Winnipeg to help develop a hiring strategy for the front line operators, and focus on promoting growth within her supervisor team.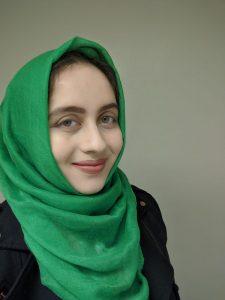 Rumla Omer
I'm Rumla, a third-year civil engineering student and a student mentor with the engCEOs. My first few years as a university student were filled with self-doubt and feeling unaccomplished. It took me a while to separate myself from other people's achievements, but I am proud of my successes as an engineering student and mentor. Most importantly, I am proud of who I am as a person. Having a positive view of yourself is very freeing, and I hope all students can learn to recognize their own strengths and potential.  Outside of school or work, you will likely find me re-watching Lord of the Rings for the hundredth time.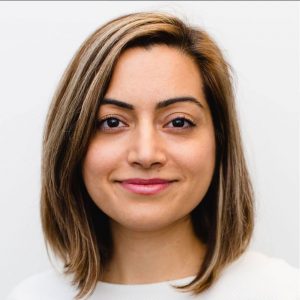 Naz Orang
Naz completed her PhD in Chemical Engineering from UofT in 2018 under the supervision of Prof. Honghi Tran. Her PhD was focused on energy optimization from sustainable sources for the pulp and paper industry, where she created a predictive model for biomass boiler optimization. This model is currently being used by several pulp mills across North America.
She then went on to do the Insight Data Science Fellowship program in Toronto. As part of the Insight program, she worked with a small start-up in Toronto and built a machine learning model for predicting building heights in the city of Toronto based on location only. She started her current role as Data and Analytics Manager in Lumino Health at Sun Life Financial in 2019, where she leads a team of data scientists and analytics professionals developing data-driven solutions for LuminoHealth.ca.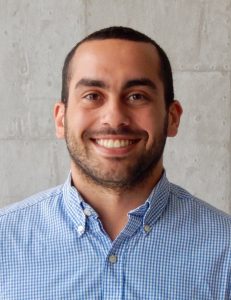 Alberto Picard-Ami
Alberto is an Industrial (Systems) Engineering Graduate from the University of Toronto (1T3 + PEY). His passion for operations management and entrepreneurship led him work as a Supply Analyst at Procter & Gamble for his PEY, and upon graduation build Ubiqua, a supply chain technology startup in Panama. Currently, Alberto is the Vice President of Operations at ADR Technologies, an enterprise Consulting and Technology Services Firm. In this role Alberto oversees all project and service delivery with the goal of maximizing Customer Success.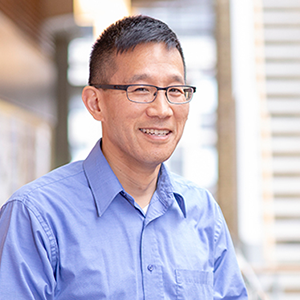 Dean Chris Yip
Professor Christopher Yip began his term as Dean of the Faculty of Applied Science & Engineering on July 2, 2019. Dean Yip is a leading scholar in the field of single-molecule biophysics and a faculty member with the Department of Chemical Engineering & Applied Chemistry, the Department of Biochemistry and the Institute of Biomedical Engineering.
As a former director of the Institute of Biomedical Engineering (BME), he provided leadership to more than 100 research engineers and scientists engaged in discovery and product development in the areas of neuroscience and sensory stimulation, biomaterials and tissue engineering, molecular systems biology and nanotechnology, as well as medical device and drug delivery system design.
He has been honoured with a Premier's Research Excellence Award (1999), Faculty Teaching Award, (2000) and Graduate Faculty Teaching Award for Sustained Contribution to Excellence in Graduate Teaching (2008). He was named a Fellow of the American Association for the Advancement of Science (2009), a Fellow of the Engineering Institute of Canada (2014) and held a Tier II Canada Research Chair in Molecular Imaging (2000-2010).
Dean Yip received his B.A.Sc. in Chemical Engineering & Applied Chemistry from the University of Toronto in 1988 and his Ph.D. in Chemical Engineering from the University of Minnesota in 1996. He joined the Department of Chemical Engineering & Applied Chemistry in 1997 and was promoted to Associate Professor in 2002 and to Full Professor in 2007.