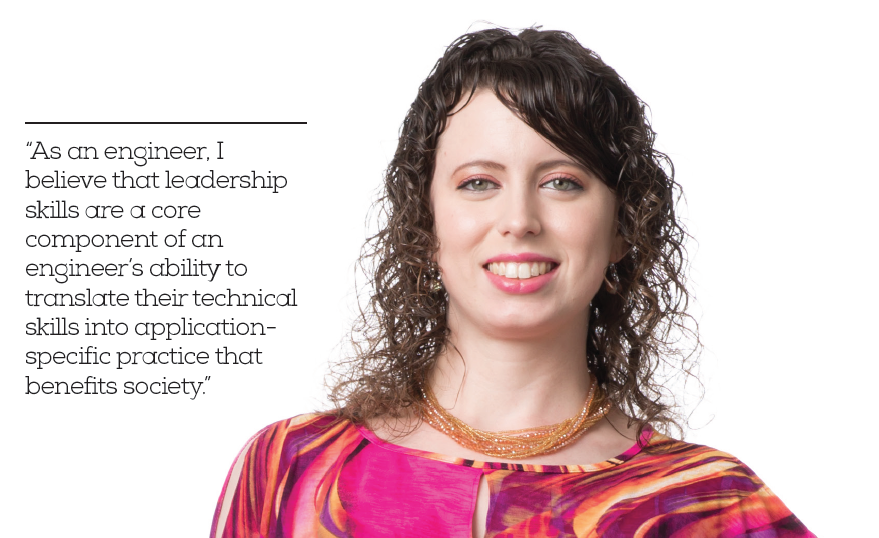 PhD Candidate Patricia Sheridan (BASc 0T9, MASc 1T1) has recently won a Social Sciences and Humanities Research Council (SSHRC) scholarship. SSHRC supports postsecondary-based research, research training and knowledge mobilization activities in the social sciences and humanities.
Patricia Kristine Sheridan is a PhD candidate at the Institute for Leadership Education in Engineering where she has been researching team-effectiveness in first-year design teams for over three years. Under the supervision of Dr. Evans and Dr. Reeve she has been involved in developing an online system to guide self- and peer-assessments of team-member effectiveness within course-project teams. Her online feedback system, the Team-effectiveness Learning System (TELS) provides students with peer feedback on their teamwork and guides them towards lessons and exercises to improve their behaviour in identified areas of growth. The TELS has been used in over 5 courses from first through fourth year, and has afforded Patricia the ability to study student assessments and behaviour in over 300 different teams. Most recently her work has focused on validating this system through observing team-member interactions over the duration of a team project. She is keenly aware of the implications her research may have on course pedagogy, and has moved to implement her findings in her teaching and course development which focus on creating interactive learning activities at the intersection of design, leadership, teamwork, and identity formation.
Feel free to contact Patricia at patricia.sheridan@utoronto.ca if you are interested in her study.