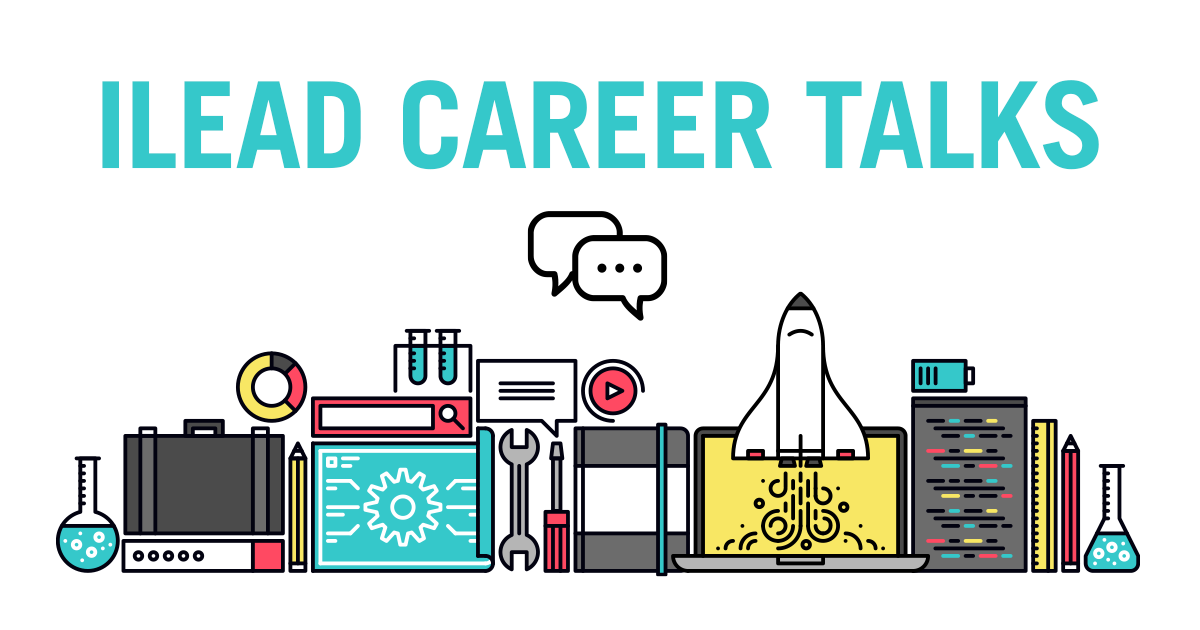 About 
Gain exposure to industry options, learn how to cultivate essential skills from working engineers, and join in on guided personal reflection exercises to clarify your own career path and strengths. Sessions are a blend of panels, small group discussion and reflection activities.
Leading Others
Thursday, July 22, 12:00 - 1:00 pm EST
Leading others is one of the most challenging aspects of any job, and it's not always a skill set that the classroom or technical training prepares us for. It's all about people, relationships, communication and collaboration. Sometimes, opportunities to lead at Skule or work arise unexpectedly. You now have a project to run or a team to guide. What do you do? Luckily, leading others involves skills that can be learned, practiced and refined.
Get the inside scoop from our panelists on:
How to clarify your own vision and build shared vision that inspires your group or team to move forward;
How to you inspire others to work towards a common purpose;
How you can help your teammates contribute their best to any situation;
How you can gain confidence to lead others.
Panelists
Sami Khan (ChemE 1T1+PEY) Assistant Professor in Sustainable Energy Engineering, Simon Fraser University, and Action Canada Fellow
Dareen Kutob (IndE 1T7+PEY) Management Consultant, Accenture Canada  
David Schacter (EngSci 0T8+PEY) Director of Health Innovation, Dialogue
Judy Tse Director, Linear Underground Infrastructure in Engineering Construction Services, City of Toronto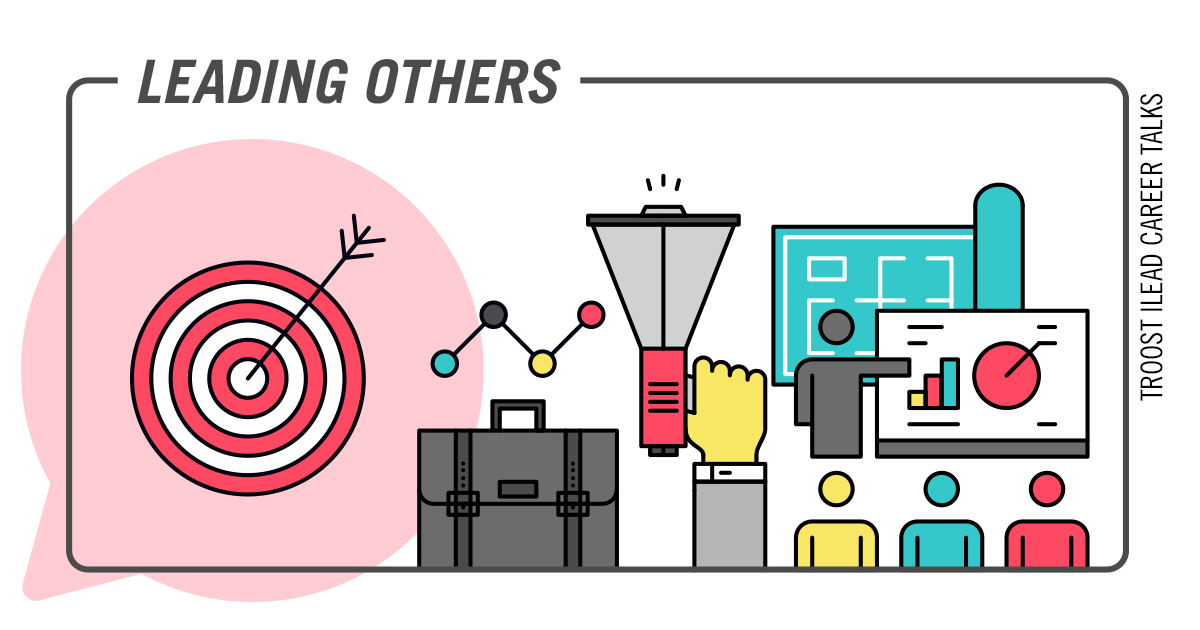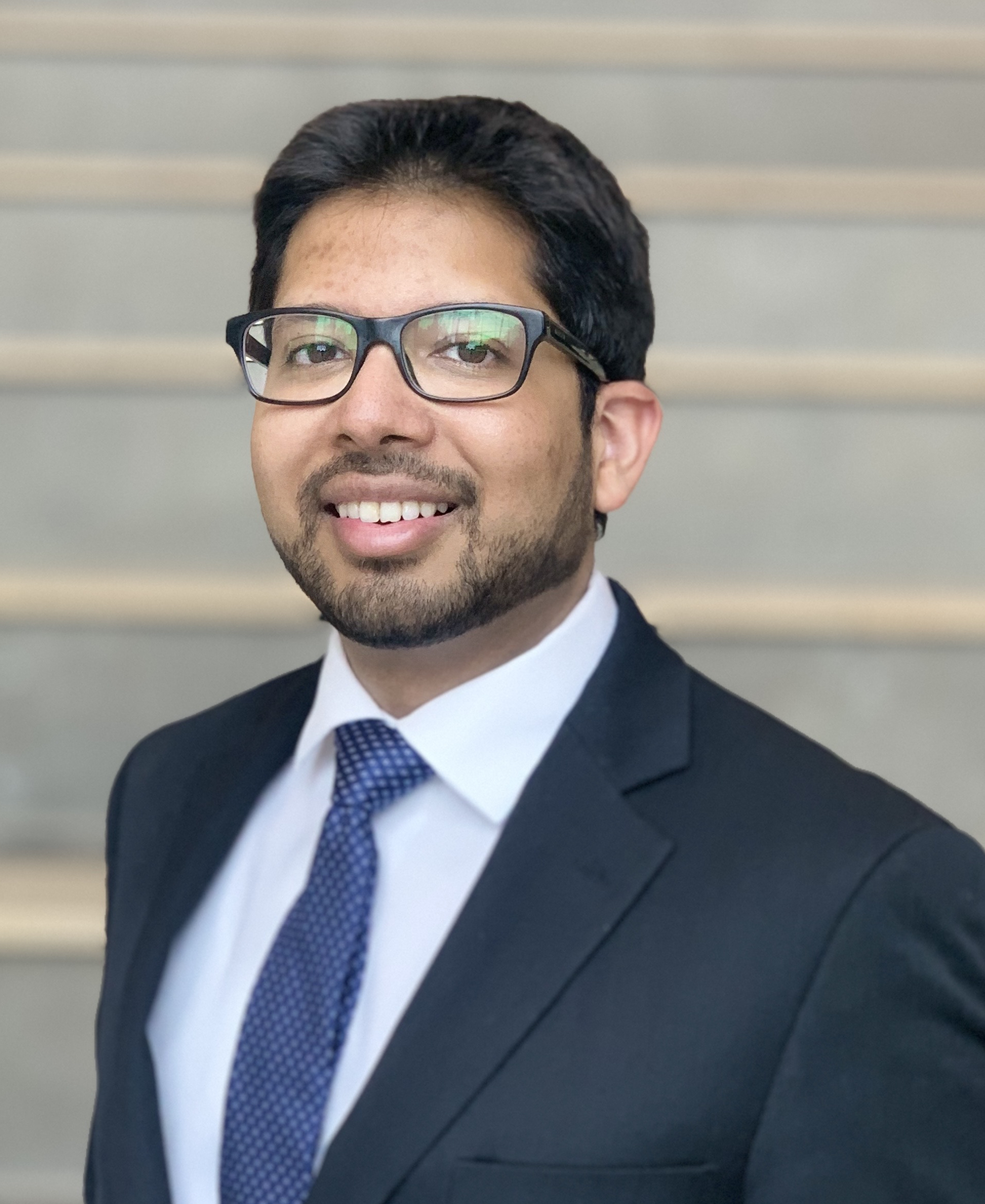 Sami Khan (ChemE 1T1+PEY) Assistant Professor in Sustainable Energy Engineering, Simon Fraser University, and Action Canada Fellow
Sami is an Assistant Professor in the School of Sustainable Energy Engineering at Simon Fraser University in Vancouver and a UofT ChemE Alum (1T2+PEY). He leads the Engineered Interfaces for Sustainable Energy (EISEn) group at SFU, studying creative ways to enhance the performance and longevity of sustainable energy systems. He obtained his PhD in Mechanical Engineering from MIT in June 2020.
Sami has previously worked in the rare-earth mining industry in Canada, and was a Science and Technology Advisor to the Chief Scientist of Natural Resources Canada. He has taught in South Korea, Kazakhstan and Mexico, and has volunteered in Indonesia through the GiveLight Foundation, supported by the Priscilla King Gray Public Service Fellowship from MIT. Sami has received numerous recognitions for leadership including the Gordon Cressy Award at UofT, the William Stewart Award from the Chancellor of MIT and most recently the Action Canada Fellowship for emerging Canadian leaders. He is an avid biker, sailor, foodie and geography geek, and yearns to sail around the world one day.
Dareen Kutob (IndE 1T7+PEY) Management Consultant, Accenture Canada  
Dareen Kutob is an IndE 1T7 + PEY, and is currently pursuing her MEng in Industrial Engineering. She is a management consultant at Accenture, aligned to its health practice, where she is particularly interested in exploring ways in how technology and analytics can drive value and innovation in health and public service. While at U of T, Dareen was involved with multiple student clubs including You're Next Career Network and F!rosh Week - experiences that fueled her drive to continue contributing to the community.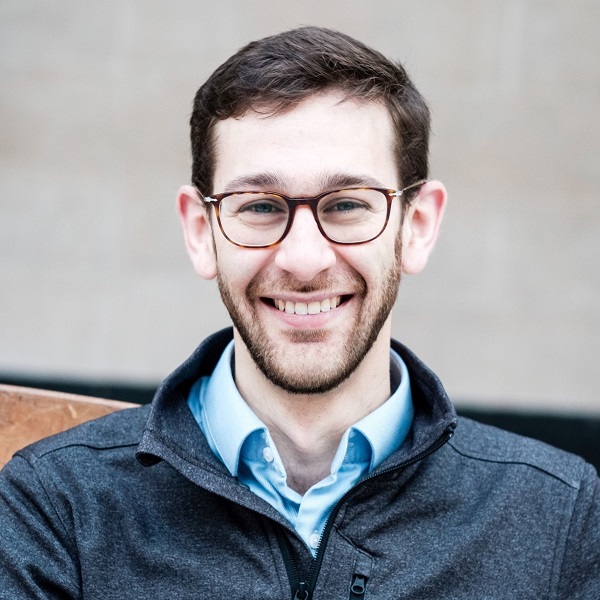 David Schacter (EngSci 0T8+PEY) Director of Health Innovation, Dialogue
David is the Director of Innovation at Dialogue, one of the largest telehealth providers in Canada, where he heads the development of new products and services. At Dialogue, David managed the 8x growth of their Mental Health program, launched their Employee Assistance Program, led product due diligence and integration of two acquisitions, and is leading the launch of their iCBT program.
Before Dialogue, David was Chief Operating Officer at Jintronix, where he led the development of the first motion-capture based physical rehabilitation system in the world to be cleared by the FDA, and took the venture-backed company from prototype to profitability. Prior to Jintronix, David was a management consultant with the Boston Consulting Group, and an engineer with Autoliv Electronics.
David received his BASc in Engineering Science and MASc in Mechanical Engineering from the University of Toronto.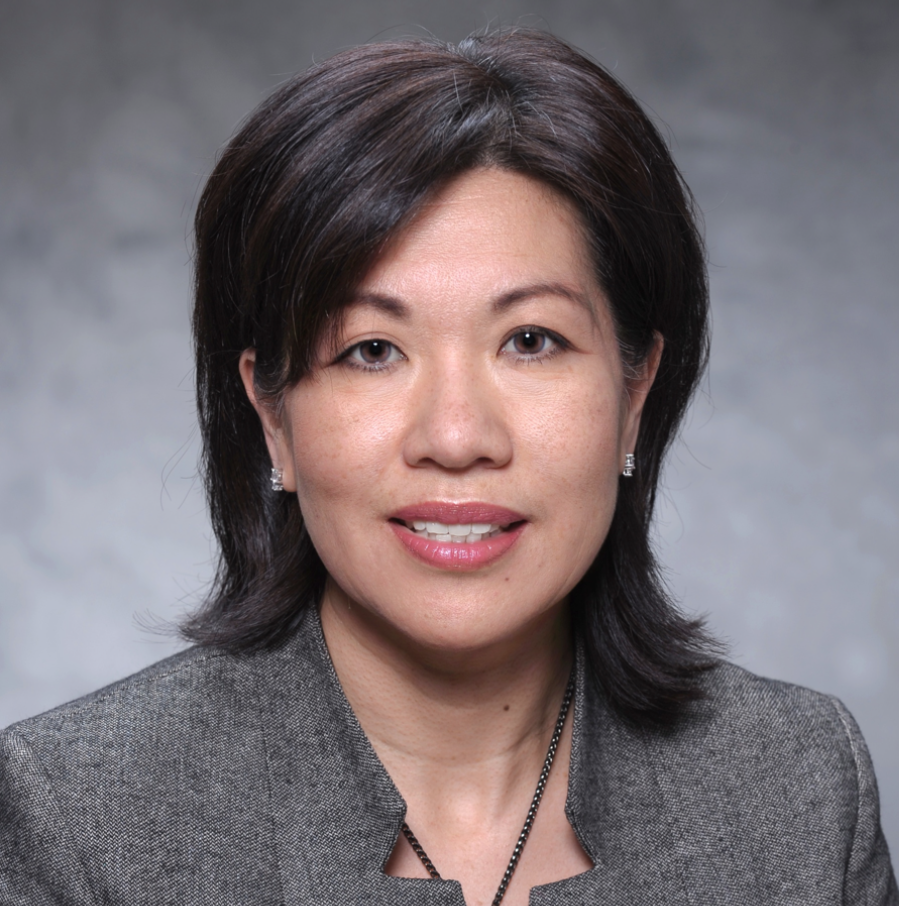 Judy Tse Director, Linear Underground Infrastructure in Engineering Construction Services, City of Toronto
Judy Tse was recently appointed Director of Linear Underground Infrastructure in Engineering Construction Services with the City of Toronto and is responsible for the design and construction of civil works including the Basement Flooding Protection Program, Stormwater Management Infrastructure, and trunk sewers and transmission mains across the entire City. With over 22 years of work experience in the engineering field, she has held several diverse and progressive leadership roles that led to her current Director role in 2014.
In 2018, Judy founded and launched the Women in Construction Chapter of the Toronto Public Service Women's Network that provides a forum for women and equity seeking groups in the Toronto public service and its partners for sharing experiences, career development, mentorship and outreach.
Judy earned a bachelor's degree in Civil Engineering from University of Waterloo and is a licensed professional engineer. She recently completed the Executive Development Program from the Schulich School of Business.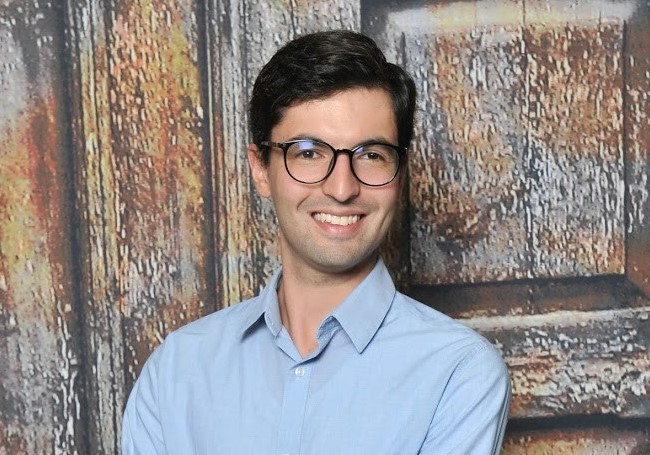 Ernesto Diaz Lozano Patiño
Ernesto (CIV 1t5+PEY) is a civil engineer currently working as a Sustainability Consultant at IBI Group.  He enjoys learning and challenging the status quo in order to find creative solutions for complex problems and sharing insights with colleagues.  He has a passion for sustainability, as he is convinced that climate change is the largest threat to our global society. In particular, he is interested in improving building performance through sustainable buildings which is essential to reducing our carbon footprint. Ernesto is also very interested in leadership, as he is convinced that shared leadership is essential for the success of any organization. He is always excited to meet new people, share ideas, and learn from everyone he meets.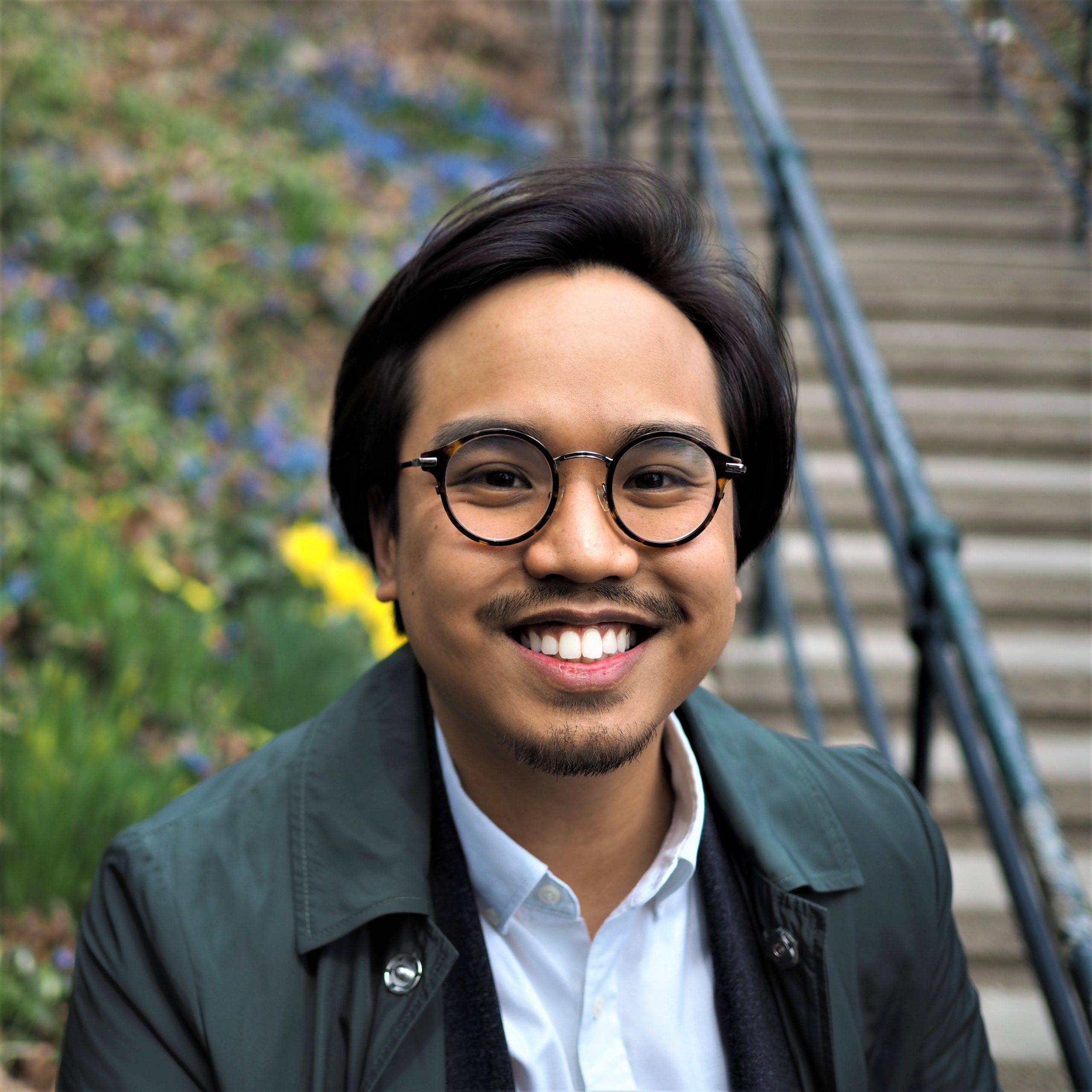 Phil De Luna
Phil (MSE PhD 1T9) is a scientist and carbontech innovator turned first-time candidate for political office. He is currently on leave from the National Research Council of Canada where he led a $57M Canada-made cleantech program. De Luna is an award-winning scientist and has published in high-impact journals like science and nature. He was a Carbon XPRIZE finalist, a Forbes Top 30 Under 30, and hosts a podcast about science and behaviour. De Luna is currently the Green Party of Canada candidate for Toronto-St. Paul's and is running to bring more diversity to parliament and more science to politics.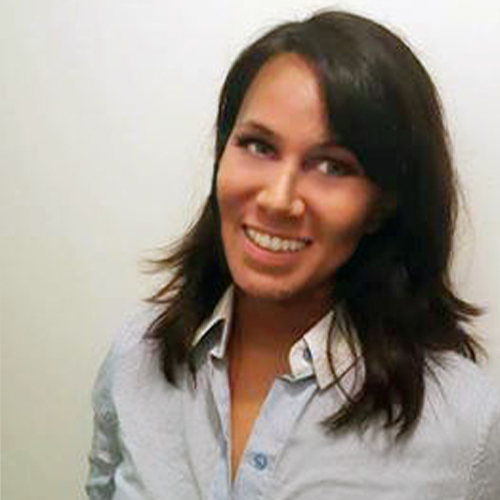 Jacquelyn MacCoon
Jacquelyn is an MSE 1T2T1+PEY who took a scenic route to her current position as a Senior Project Manager at the Standards Council of Canada. Her team focuses on developing accreditation programs, for national and international certification bodies, on AI and Advanced Manufacturing.
During her BASc and MEng at UofT, Jacquelyn focused on failure analysis and participated in a number of iLead courses that transitioned her confidently into a Product Specialist role at Hitachi High Technologies Canada. From there, she grew into the Canadian National Sales Manager role for a mineral analysis startup based out of the USA. Hungry for more school, she attained an MBA before moving into a management consulting firm, where her background in root cause failure analysis and corporate risk strategies dovetailed.
Jacquelyn's drive to learn and give back to the institution that set her up for success has remained constant over the years. Coaching, mentoring and student grants are some of the ways she continues to stay connected to Skule.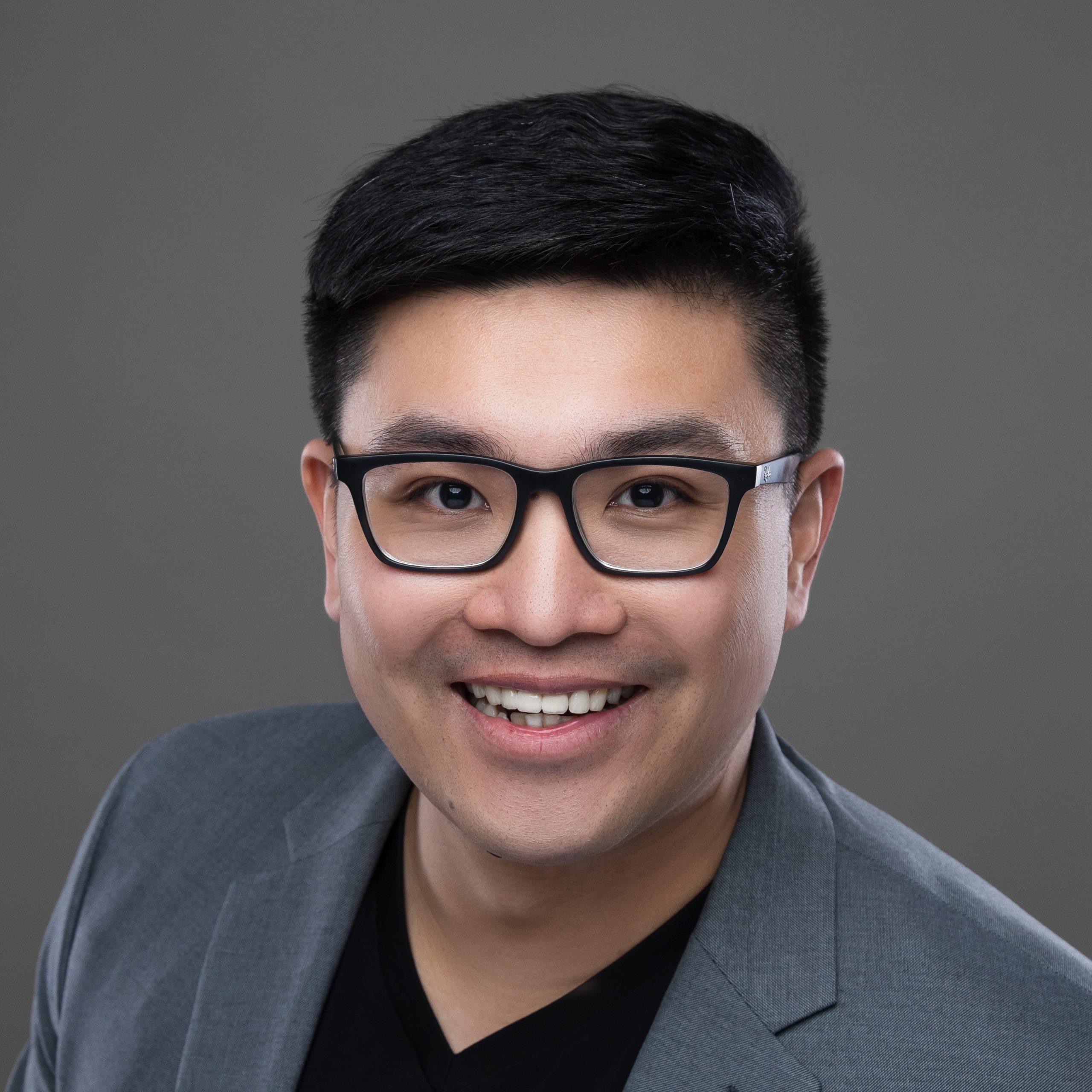 Rybo Chen
Rybo Chen is the Global Transformation Leader for Digital Platform Support Organization at SAP, helping over 700 employees effectively move through change to realize business benefits and deliver a world-class customer experience.
Rybo's vision is to "Change the world, one conversation at a time". After facing multiple failures and setbacks in his 20s, he is passionate about coaching & mentoring students, new grads and young professionals accelerate their careers, live a balanced and fulfilling life and become better leaders. He currently runs the fast-growing Instagram account @InvestWithRybo to spread financial knowledge and educate Millennials and Gen Zs how to save, invest and build a better financial future!
Rybo holds a BASc in Computer Engineering (ECE 1T5 + PEY) from University of Toronto, and is a 2-time gold medalist weightlifter based in Vancouver, Canada.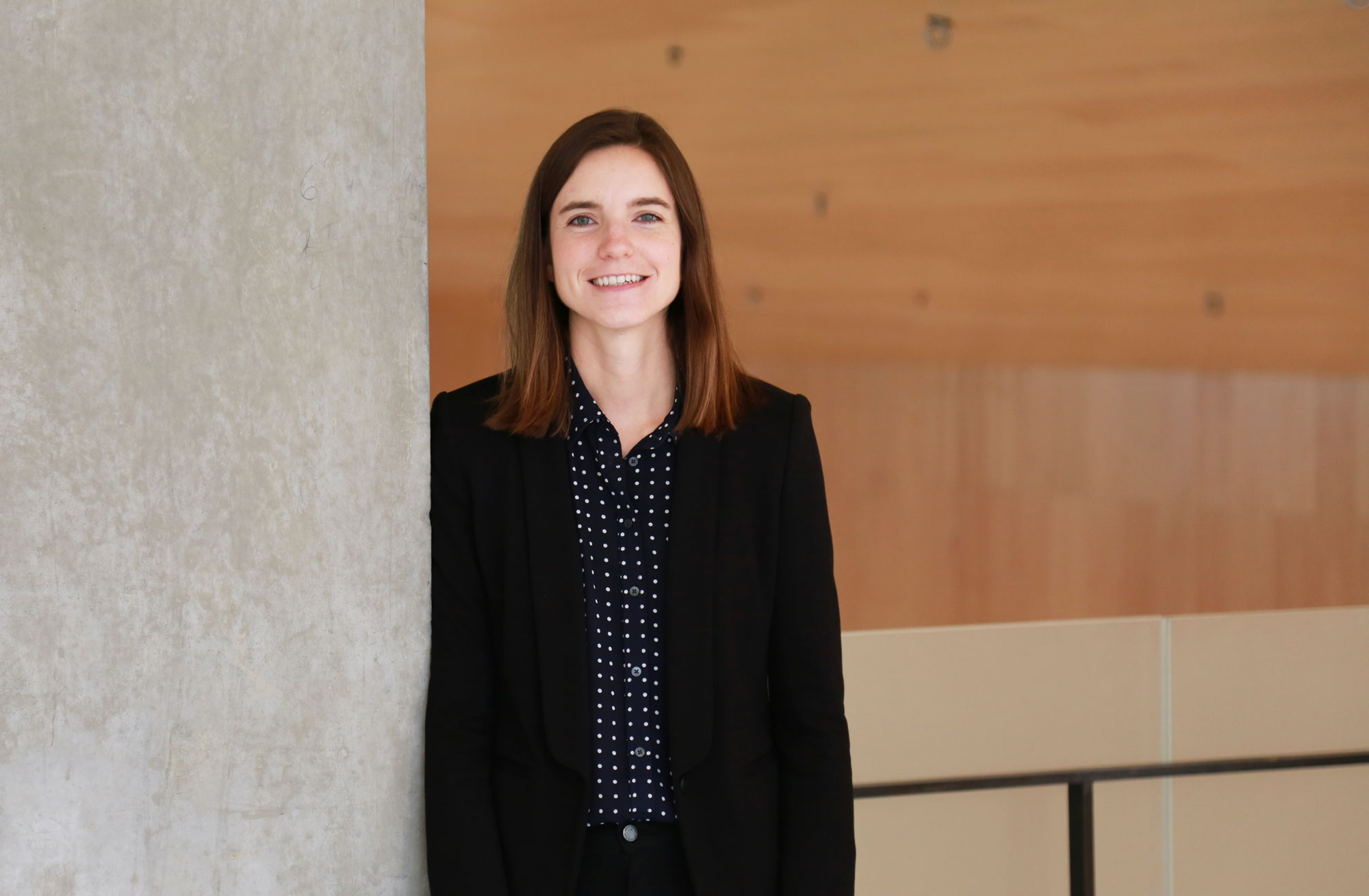 Alison Olechowski
Alison Olechowski is an Assistant Professor in the Department of Mechanical & Industrial Engineering and the Troost Institute for Leadership Education in Engineering (Troost ILead). She completed her PhD at the Massachusetts Institute of Technology (MIT) studying product development decision-making during complex industry projects. Dr. Olechowski completed her BSc (Engineering) at Queen's University and her MS at MIT, both in Mechanical Engineering. Dr. Olechowski studies the processes and tools that teams of engineers use in industry as they design innovative new products. She has studied engineering products and projects in the automotive, electronics, aerospace, medical device and oil & gas industries.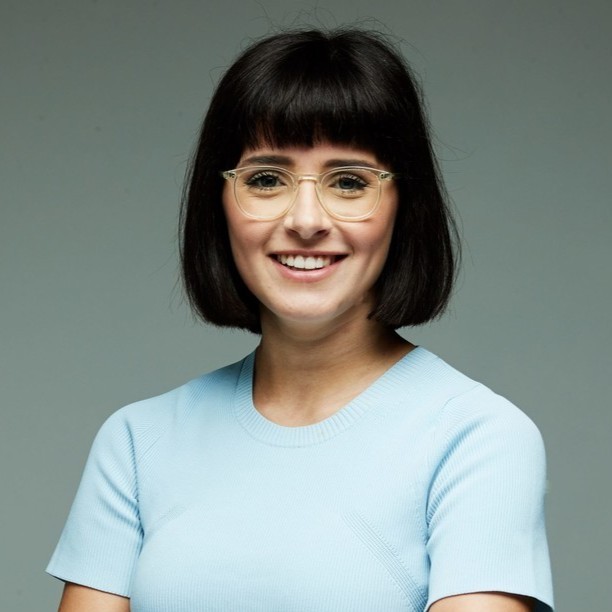 Madeleine Santia
Madeleine Santia is an IndE 1T7 + PEY. She has three years of experience in data analytics within the technology industry. Madeleine has most recently been working at Flexport as an analyst where she focuses on go-to-market and growth analytics. While at UofT, she was involved in ILead through course participation, as a leadership labs facilitator, and she completed her undergraduate thesis with ILead.
Isi Caulder
Isi Caulder is a partner, lawyer and patent agent with Bereskin & Parr LLP here in Toronto. She is co-leader of the firm's Artificial Intelligence (AI) practice group and  helps technology clients build patent portfolios for a wide variety of electrical, computer and mechanical related inventions. Prior to attending law school at the University of Toronto, Isi graduated with honours from U of T's Engineering Science (EngSci) program (electrical option), obtained a master's degree in the field of algebraic control systems with Professor Murray Wonham (ECE) and worked briefly in the power engineering and telecommunications fields.
She is a frequent speaker and supporter of the Toronto technology community, mentoring student start up teams at The Entrepreneurship Hatchery and the IMPACT Centre at UofT. She is also an involved board member on the UofT Engineering Alumni Network (EAN) Board and Co-Chair of UofT EAN Awards committee. Isi is listed in the 2020 Canadian Lexpert Directory as a "Most Frequently Recommended" lawyer in Canada and is listed in 2021 Best Lawyers in Canada.
Claire Kennedy
Claire Kennedy is Senior Advisor Clients & Industries at Bennett Jones helping clients solve their most complex legal matters. She is recognized as one of Canada's leading lawyers in tax and transfer pricing, is also a seasoned board director and a professional engineer.
As Lead Director of the Bank of Canada, Claire brings her governance and industry expertise to the board of the nation's central bank. She is also a director of Alamos Gold Inc. and Chair of the Board of Neo Performance Materials Inc. Claire received her ICD.D designation and completed the Advanced Management Program at the University of Chicago's Booth School of Business.
Claire has served on the University of Toronto's Governing Council since 2012 and as Chair since 2017. She is a Fellow and Governor of the Royal Canadian Geographical Society and a proud alumna of the Royal Canadian Navy's Canadian Leaders at Sea program.
In 2015, Claire received the Citizenship Award from the Professional Engineers of Ontario. In 2016, Claire participated in the True Patriot Love expedition to climb Vinson Massif, the highest peak in Antarctica, with a combined soldier and civilian team and raised record funds.
Saeed Kaddoura
Saeed Kaddoura is a senior analyst at the Pembina Institute, a non-profit think-tank that advocates for strong, effective policies to support Canada's clean energy transition.. He holds a bachelor's degree in chemical engineering, and two master's degrees in mechanical engineering, and water and environmental engineering which create the foundation for his multidisciplinary research approach.
Saeed works on different facets of the energy transition including green jobs modelling, electricity and urban freight emissions reduction, corporate renewables procurement, and depolarizing conversations around climate change. He has experience in innovative renewable energy and energy efficiency financing mechanisms such as virtual power purchase agreements, property assessed clean energy (PACE), renewable energy credits (RECs), and the carbon tax. In 2018 he was named as one of Corporate Knights' Top 30 Under 30 Leaders in Sustainability.
Minha R. Ha
Minha R. Ha is Sessional Lecturer at Troost ILead and a PhD Candidate at Lassonde School of Engineering. She has degrees in Molecular Biology (McMaster U) and Educational Contexts (U of Calgary). As a first generation immigrant, Minha has always worked alongside her studies, from making a good cup of coffee and teaching Grade 9 science units to designing and delivering programs, providing admin support, and working with children and adult learners in various settings.
Minha has served in a number of committees in engineering schools, some of which have been pivotal in her strong interests in sustainability, ethics and equity, and educational leadership. Minha's research highlights how systems perspective and transdisciplinary knowledge rigour bear upon the design practice of engineers in industry. Non-reductionistic inquiry is at the heart of her teaching and research.
She enjoys co-creating knowledge and responsible solutions with learners.When she is not teaching or analyzing data, Minha enjoys walks outdoors, conversing with people of all age groups, reading and playing the piano.
Dr. Emma Master
Emma Master is a Professor in the Department of Chemical Engineering and Applied Chemistry, at the University of Toronto, and the Associate Director of BioZone: A Centre of Applied Bioscience and Bioengineering. She leads the Genome Canada Synbiomics project, as well as the NSERC CREATE training program in Open Science for Industrial Biotechnology in the Circular Economy which emphasizes training in inclusive cultures. Grounded by a deep appreciation of the carbon, energy, and function embodied by Canada's boreal forest, her team harnesses the exquisite selectivity of biocatalysts to tailor major wood fiber components for use in renewable materials that support our transition to a sustainable, bio-based economy (www.labs.chem-eng.utoronto.ca/master/). In 2010, Emma Master was awarded a Finland Distinguished Professor Fellowship to establish a research team at Aalto University in Finland, and in 2015, she was awarded a European Research Council Consolidator grant to expand her research network within Europe. Over the past ten years, she has supervised 21 post-doctoral fellows, 16 Ph.D. students, and 27 Master's students.
Dimpho Radebe, MSc, PMP
Dimpho is an IndE 1T4+PEY. She obtained an MSc in Management, specialising in Operations Management, from the University of Bath, and has 5 years' work experience in the private and public sectors. She most recently worked as a Senior Analyst in Cancer Screening Implementation at Cancer Care Ontario (now Ontario Health) and has returned to the University of Toronto to pursue a PhD in Engineering Education with a focus on engineers who transition to the public sector.
German Ruvalcaba, MEng
German Ruvalcaba is a Biomedical Engineer with 3 years of experience in medical device development and fast-paced medical companies. He completed an MEng in Biomedical Engineering at the University of Toronto and he has worked in multiple projects related to product development, medical regulatory compliance, programming, image processing, medical 3D printing, VR and ML. He is currently working at Baylis Medical as a R&D Engineer.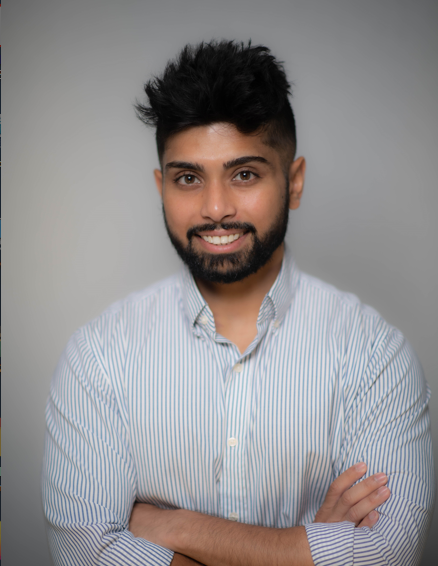 Mehran Hydary
Mehran is a Canadian electrical engineering graduate from the University of Toronto.
He has spent the last few years specializing in blockchain and web development. During his time at Deloitte as an engagement manager, he worked closely with clients, developers, and designers to ship production-grade web products. In addition to delivering products, Mehran was responsible for scaling the blockchain practice at Deloitte.
Currently, Mehran is a product lead at UNICEF Innovation. In his role as product lead, he is creating cutting-edge products on the Ethereum and Bitcoin blockchains so that UN agencies around the world can utilize blockchain and cryptocurrency technologies effectively and seamlessly. Some of his projects include: Crypto Fund and The Atrium.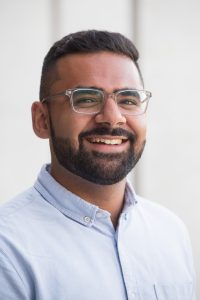 MohammedShabbar Manek
Mohammed is a software engineer at Instagram where he works on Instagram Threads, a standalone app for keeping in touch with your close friends. He graduated from the University of Toronto in 2019 from the Industrial Engineering program having taken several iLead courses over the course of his undergrad. In his spare time, Mohammed enjoys learning about new things, hiking and exploring.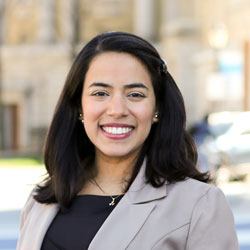 Jaquelyn G. Monis Rodriguez
Jaquelyn is a User Experience Designer at TD Bank, where she advocates for customers when creating digital experiences for insurance products and the public site. She uses principles from psychology, engineering, and design to better understand how people interact with physical and virtual artifacts in their environment. Her role focuses on multidisciplinary collaboration to bridge business needs and technology capabilities in order to generate solutions that align with users' expectations and enable them to achieve their goals. Jaquelyn has also worked in the healthcare industry, where she created digital experiences for a patient safety software and led usability research on medical devices.
Jaquelyn holds a Bachelor of Applied Science in Industrial (Systems) Engineering with a Minor in Engineering Business from the University of Toronto. During her time at UofT, she was very involved in various organizations that promote leadership, equality, and innovation such as ILead, Engineering Outreach Office, Women in Science and Engineering (WISE), Institute of Industrial Engineers, and Human Factors Interest Group (HFIG).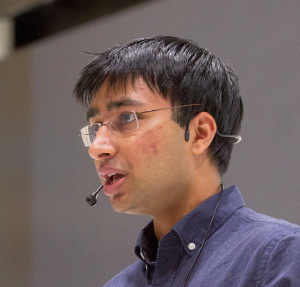 Rahul Goel
Rahul is the founder of PheedLoop, a Canadian event management and automation software company. He graduated from the University of Toronto in 2016 from the Engineering Science program (aerospace option), where he founded the space robotics club called RSX (Robotics for Space Exploration), and was actively part of the Entrepreneurship Hatchery and ILead. Team PheedLoop is on a mission to create affordable event technology and help conference and trade show planners streamline and monetize their events in new ways. With the COVID-19 pandemic halting the world of in-person events, Rahul and his team have rapidly and successfully evolved to support large and complex virtual events on the PheedLoop platform. Rahul also works on a small personal not-for-profit project called MangoMoon. In his spare time, Rahul enjoys anything related to astronomy, recreational aviation, motorcycles, scuba diving, and virtual reality experiences.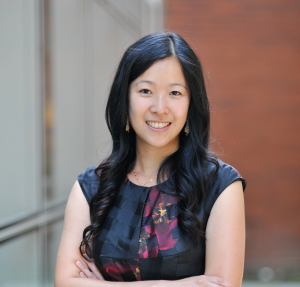 Angela Tran
General Partner at Version One, Angela is a native Torontonian and newly naturalized US citizen who calls San Francisco home. Investing in the US and Canada, she has a unique perspective on both ecosystems. An engineer by training, Angela's desire to help others and work with people who are bringing about positive transformational change led her to the world of VC, where she has quickly made a big impact. 
Angela focuses on health/bio, AI/ML, social platforms and other startups leveraging network effects. While she loves data, she believes that good investing is both value- and data-driven. 
Prior to Version One, Angela co-launched Insight Data Science, a YC-backed startup designed to help PhDs transition from academic research to careers in industry via a six-week training program. With this experience, she is uniquely poised to help startups accelerate data science as a key differentiator. She helps founders hire data scientists and grow their teams, and can be found as a data scientist in residence, working onsite at portfolio companies. 
Angela received her PhD in Operations Research & Financial Engineering from the University of Toronto. She is a trustee on the board of the Computer History Museum where she chairs the NextGen advisory committee. She is also involved with the Creative Destruction Lab in Vancouver.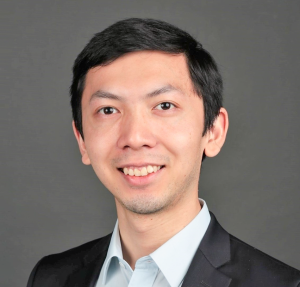 Jeremy Wang
Jeremy is a co-founder of Ribbit, a start-up building autonomous aircraft to deliver food to isolated northern communities. Prior to Ribbit, Jeremy was the Chief Technology Officer of The Sky Guys, and Executive Director at the University of Toronto Aerospace Team. He is halfway through a PhD in mechanical engineering at the University of Waterloo, and completed a BASc in Engineering Science at the University of Toronto. While at U of T, he participated in ILead's club leaders' roundtable, summer fellowship, leadership labs facilitator program, and he completed his undergraduate thesis with ILead.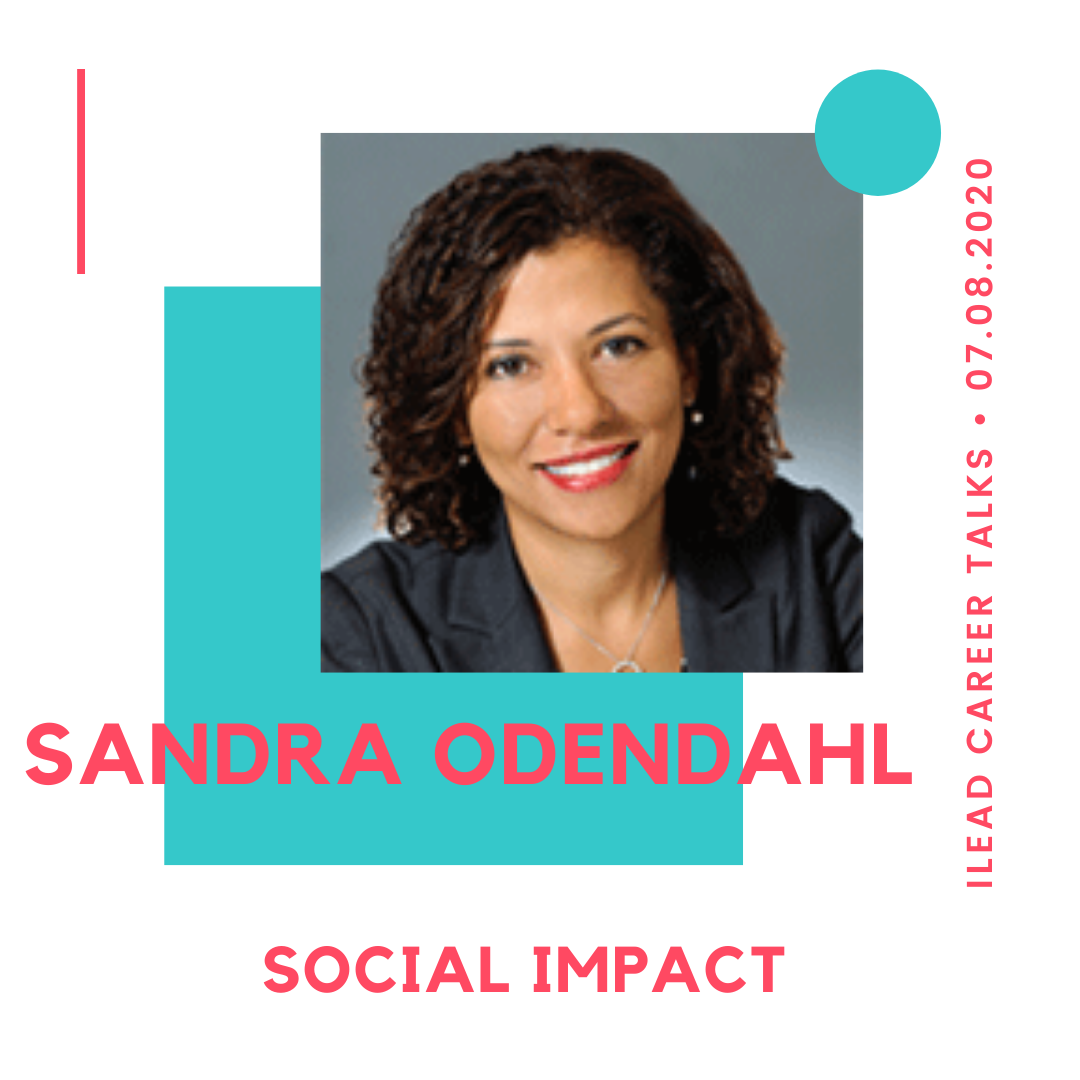 Sandra Odendahl
Sandra Odendahl is Vice President, Social Impact and Sustainability at Scotiabank. She brings over 20 years of experience in environmental science, engineering, and responsible finance. Her previous executive positions include President and CEO of CMC Research Institutes, an environmental tech and innovation company that facilitates the testing and scale-up of technologies that reduce carbon emissions from industrial sources. She headed the Royal Bank of Canada's Corporate Sustainability, Social Finance and Social Innovation teams. Prior to joining RBC, she worked as an environmental scientist for Noranda in Montreal, and as an environmental consultant for BEAK Engineering in Toronto and Vancouver. Ms. Odendahl is Chair of the Toronto Atmospheric Fund, and a board director of the Ontario Clean Water Agency. Sandra has a degree in chemical engineering from the University of Ottawa and an MASc from the University of Toronto. She is a licensed professional engineer, and holds a Chartered Financial Analyst (CFA) designation. Sandra lives with her husband and two children in Toronto.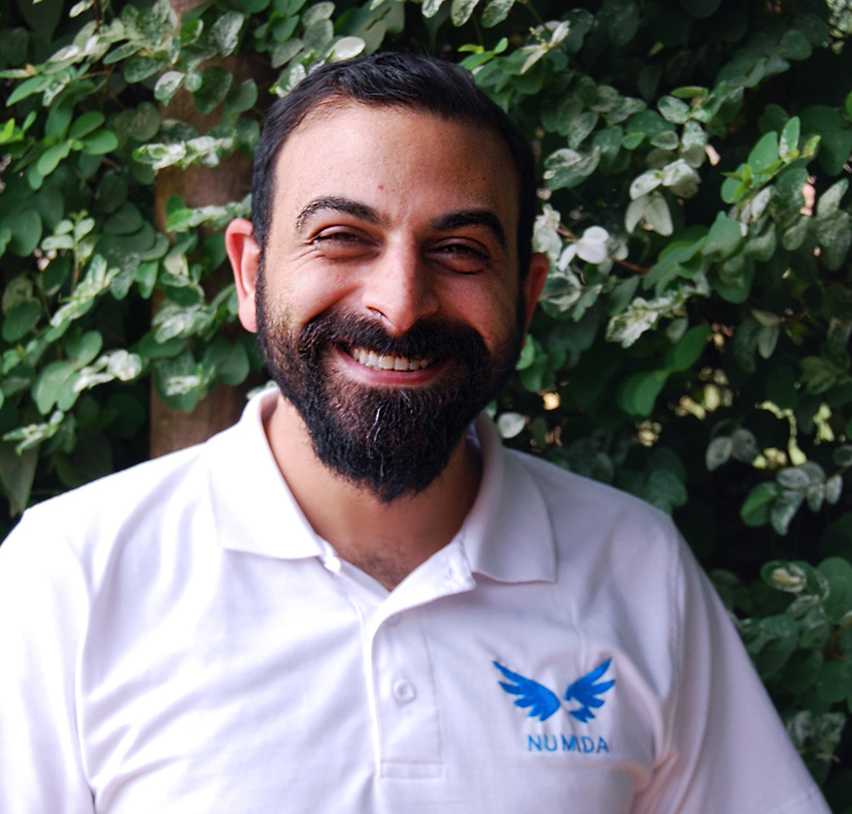 Mina Shahid
Mina is the Co-Founder and CEO of Numida, a fintech social enterprise based in Kampala, Uganda. Numida provides convenient and unsecured working capital loans to financially excluded and semiformal micro and small businesses. Prior to Numida, Mina was an Acumen Global Fellow and interim COO at the foodtech social enterprise, SiembraViva in Medellin, Colombia. Before this, he co-founded Kulemela Investments which provided working capital debt to Ghanaian agribusinesses that had a food security focus.  While at Skule, he led the EWB Chapter and played various leadership roles on campus and graduated as a Mech Eng 0T9+PEY.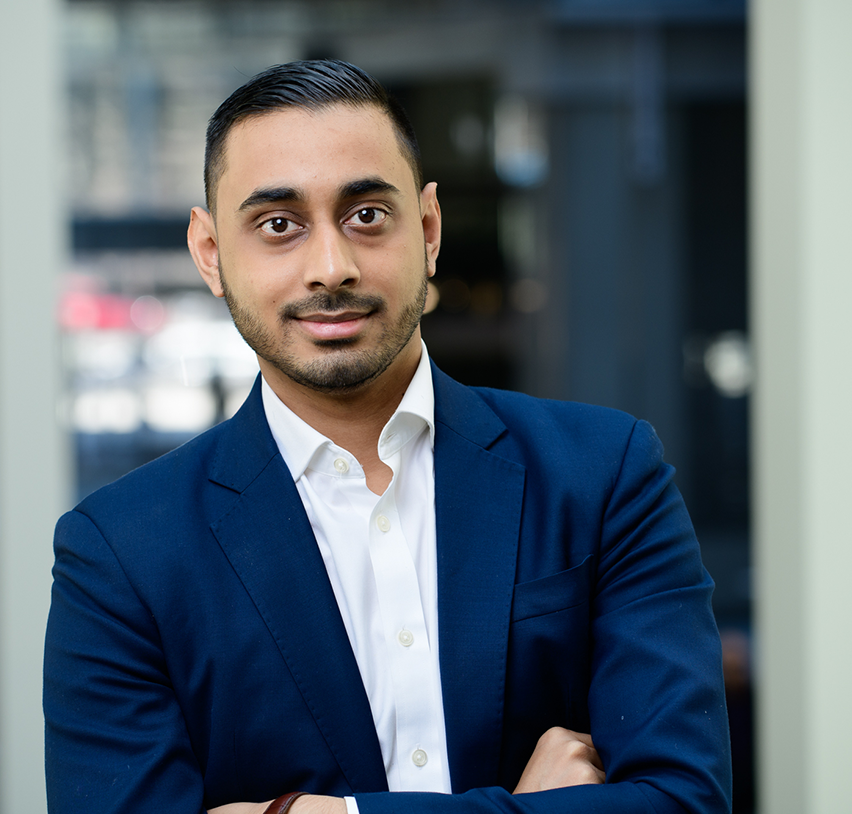 Jason Sukhram
Jason is a Manager with the MaRS Discovery District's Centre for Impact Investing, whose mission is to support stakeholders from the private, public and non-profit sectors on leveraging private capital for social good. While actively working to help organizations quantify and manage their social and environmental impact, he has also developed new social investment opportunities, including a social impact bond to keep indigenous children out of the care system in Manitoba.
Prior to joining MaRS, Jason worked to build and finance social enterprises in the developing world with the Clinton Foundation's poverty alleviation initiative from New York and Colombia. His previous experiences also include co-authoring a report with a global health research group on scaling primary care programs in low income countries, and working in technology portfolio management with BlackBerry.
As a student, Jason was an active iLead participant by supporting cross-faculty initiatives and establishing a student working group within the MSE Department. He also completed his  BASc and MBA at UofT through the Jeffrey Skoll BASc/MBA Scholarship program.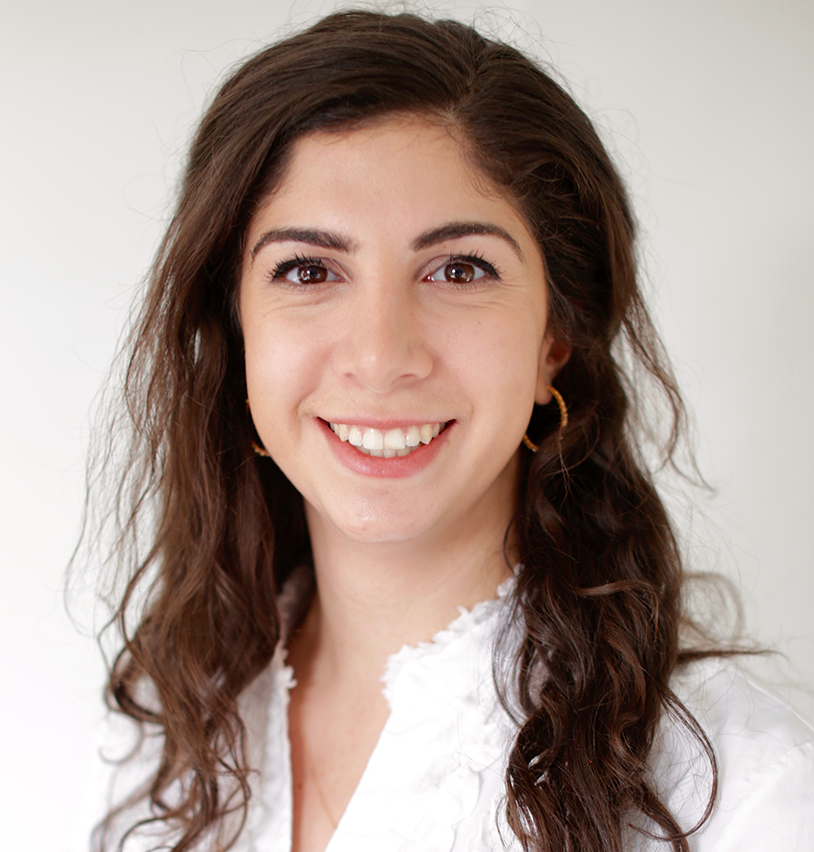 Elissar El-Hage
Elissar holds a BASc in Civil Engineering from the University of Toronto with a Minor in Environmental Engineering, a MSc in Environmental Technology from Imperial College London's Centre for Environmental Policy, and a MPA in Science, Engineering, and Public Policy from the Engineering Faculty at University College London with a focus on Urban Innovation and Public Policy. During her post-graduate education, she sparked an interest in the energy industry when she undertook a project to study the barriers and enablers to increase municipal initiatives to reduce greenhouse gas emissions and increase resiliency in the transit and energy sectors.
Over the last two and a half years, Elissar has worked in the electric utility industry as an Analyst with Powerconsumer Inc., and currently as a Regulatory Consultant with Toronto Hydro. She has acquired an in-depth understanding of Ontario's framework for regulating electric utilities, and gained first-hand experience in preparing and defending complex rate-setting applications, as well as exposure to utility asset management strategies.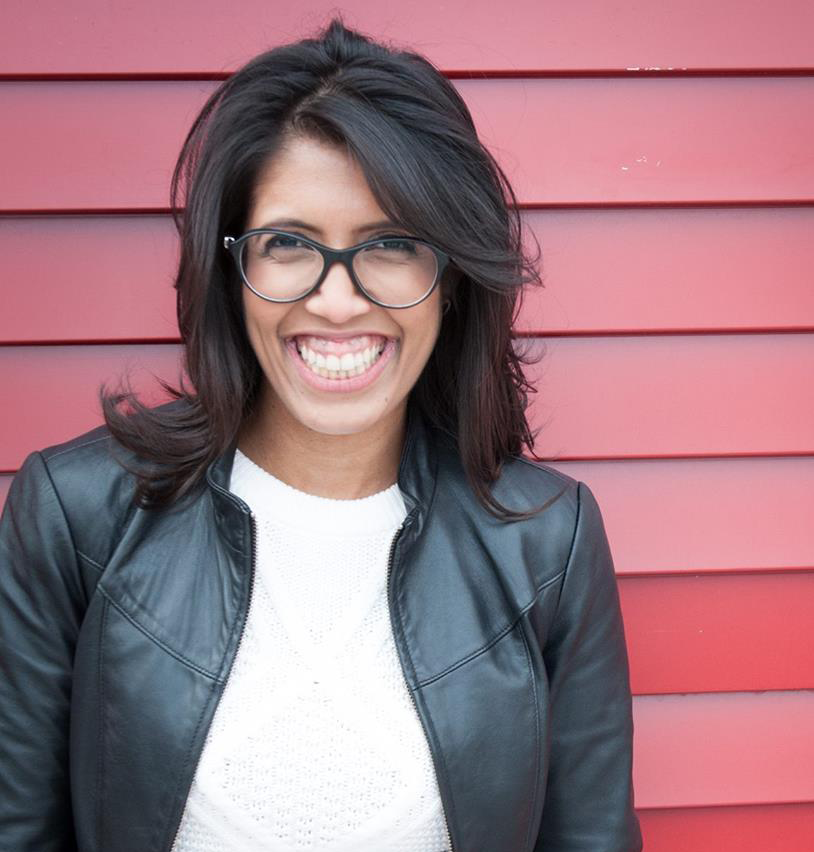 Lesley-Ann Foulds
Lesley-Ann Foulds is a Section Manager in Engineering Strategy at Ontario Power Generation Nuclear. She has nearly a decade of nuclear industry experience in station engineering, operations, and strategic support. Currently her work involves oversight of nuclear research & development activities, as well as strategic design for the engineering organization. She holds a Bachelors of Applied Science in Civil Engineering from the University of Toronto and a Masters of Design in Strategic Foresight & Innovation from OCAD University.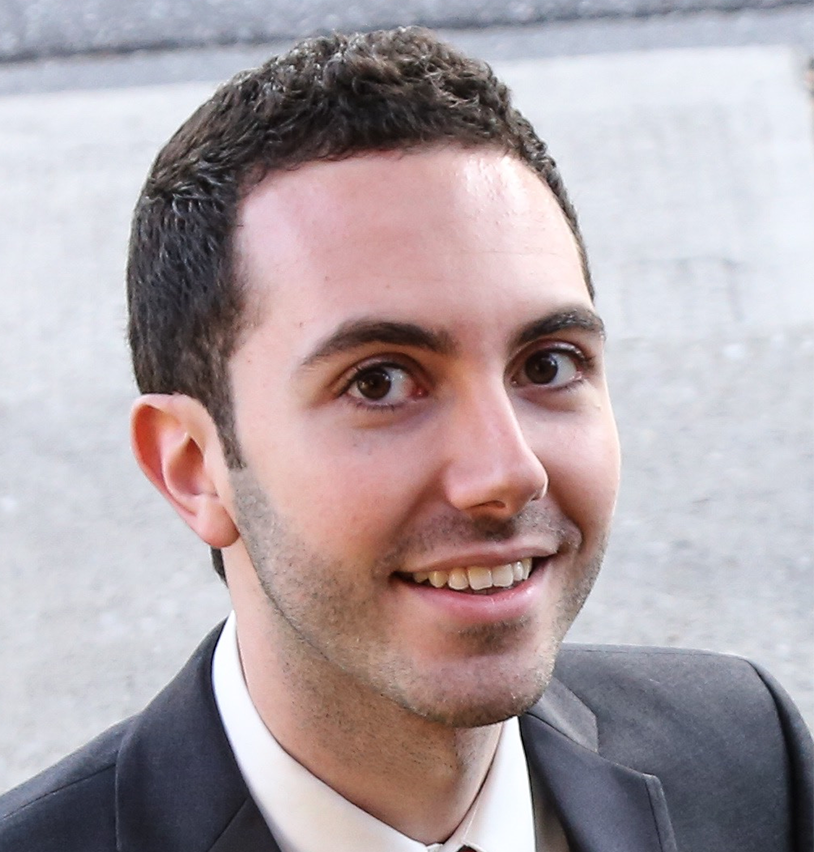 Justin Tobia
Justin Tobia is a licensed P.Eng., and has been employed by Toronto Hydro for 5 years where he practises as an electrical engineer. His main responsibilities involve planning and justifying the sustainment of the electrical substations which supply the city of Toronto with electricity. Justin holds a BASc in Engineering Science – Energy Systems Engineering Option from the University of Toronto, class of 1T4+PEY. During his time at U of T, Justin was an executive member of the STEM-focused LGBTQ student club, LGBTQase, and a member of the Engineering Positive Space Committee. In his spare time he enjoys thought-provoking television, board games, and studying (non)convex optimization.
Amir Allana
Amir is a paramedic and a Fellow with the McNally Project for Paramedicine Research. He is pursuing a Masters degree at the Institute for Health Policy, Management and Evaluation (IHPME) here at U of T. He does research on the evolving role of paramedics in extending primary care and social services out to patients in the community, beyond their traditional role in emergency medicine. In particular, he studies how paramedics can better integrate and coordinate with existing services within the health system to provide more patient-centred care. This includes roles such as home visits to the elderly and chronically ill, care pathways for mental health emergencies, and paramedic-initiated referrals to social services particularly for people living in poverty.
Prior to being a paramedic, Amir worked for 2 years as a public planner in the energy sector in Ontario, and over 2 years in Uganda in international development. During his time as an Engineering Science (1T2) student, he was president of the campus EWB chapter and involved with the cross-faculty working group on engineering leadership.
Sanjay Malaviya
Sanjay Malaviya founded RL Solutions, a Toronto based patient safety software company, in 1997, and served as President and CEO from 1997 to 2019. During his tenure, he transformed RL Solutions from a one product company born out of a hospital IT department, to a leading provider of risk management, patient feedback, claims management and infection surveillance software to over 2000 healthcare organizations around the world. Sanjay's continued leadership and vision has been instrumental to the growth of RL Solutions, culminating with an exclusive endorsement from the American Hospital Association for the company's incident management solution, RL6:Risk, as well as 9 of the top 10 hospitals in the US counting themselves as RL Solutions clients.
A graduate of the University of Waterloo, Sanjay has leveraged both his degree in Computer Engineering, as well as his almost decade of experience in a hospital setting, to offer a truly unique perspective on healthcare IT. To this day, he continues to be driven by his passion for making healthcare software not only cutting-edge, but also intuitive and easy to use for even the most casual user. While guiding the company to more than 15 consecutive years of profitability, Sanjay has never lost focus on the importance of positive employee engagement. In addition to implementing concepts such as unlimited vacation for all staff, Sanjay's leadership has resulted in RL Solutions being named one of the best employers in Canada for many years running.
Sabrina Tang
Sabrina Tang is an incoming Family Medicine resident at the University of Toronto. Sabrina is passionate about technology and systems innovation to improve humanity in healthcare. She sits on the Canadian Medical Association's Joule Innovation Council and is a consultant for Empower Health (iamsick.ca). Sabrina has been a social innovation fellow at MaRS Discovery District, policy analyst at Ontario's Ministry of Health, operations consultant for academic hospitals in Boston, and user experience designer at Imprivata.
Sabrina holds a MD from Dalhousie University as well as a BASc in Industrial (Systems) Engineering and MHSc in Clinical Engineering from the University of Toronto. She was also trained at McGill University in Artificial Intelligence, and Singularity University in Exponential Technology and Entrepreneurship at NASA Ames Research Center in Silicon Valley.