About this series
At Real Talk, we create a brave space for engineering students to have real conversations with alumni and professionals about the messier, trickier and more difficult experiences we may not have the opportunity to discuss elsewhere. Come out for some special experiences where you can connect with community, share and learn from others, and leave with valuable tools to help you navigate life's challenges.
Upcoming Real Talks
Sign up to our newsletter to receive information about upcoming Real Talks and related events. Our calendar is currently being updated.
Recent Alumni Guests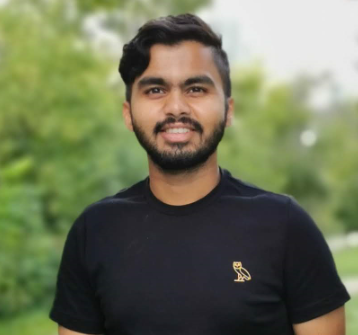 Medhaj Athilkar
Medhaj is a MechE 1T8+PEY who is currently a Product Manager at Microsoft where he works on building new retail experiences for Microsoft's customers. Previously he worked for an early-stage startup called Setter in San Francisco that operated in the home maintenance industry. Medhaj is deeply passionate about equitable tech, climate tech, and sustainable fashion. Outside of work he works on his tennis game and dabbles in some poetry.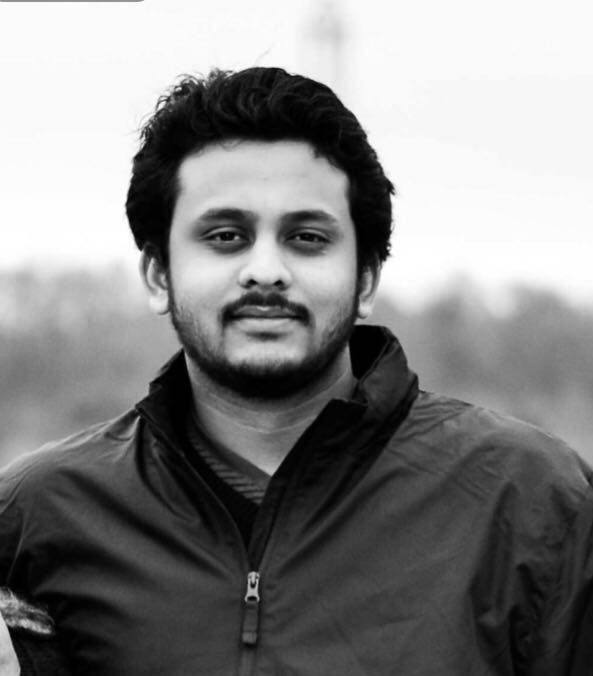 Akid Azfar
Akid is a MechE 1T3+PEY grad, who is currently working as a Patent Examiner with the Canadian Intellectual Property Office (CIPO). His exploration of creating social change took shape throughout his undergrad years at UofT. During that time, he had been actively involved with Engineers Without Borders Canada (EWB), participating in numerous on-campus and national initiatives. His involvement with EWB took him to Ghana for a summer fellowship after his third year, where he worked on a project optimizing evidence-based decision making in rural governance setting. Akid continued that journey by joining EWB as a staff after his graduation, and worked as a Project Coordinator leading various community engagement initiatives. Since joining CIPO in 2018, Akid has been living in Ottawa and also gotten involved with a few local non-profit organizations. Akid continues to learn about the numerous systemic barriers that prevent people from realizing their full potential, and exploring what role he can play in taking down these barriers.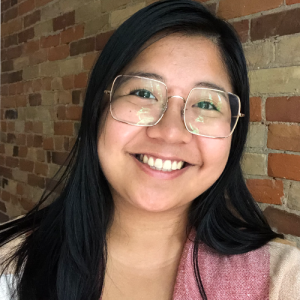 Pia Dimayuga
Pia Dimayuga (she/her) (CivE 1T7 + PEY, MASc 2T0) is passionate about making communities more sustainable, equitable, and resilient. Over the course of her undergraduate and master's level education in Civil Engineering at U of T, she developed strong systems-level critical thinking skills and cannot unsee the connections between the built environment, policy, and the myriad challenges the world faces currently.
In her master's, Pia researched air transportation in remote northern Ontario and saw firsthand the deep interconnections between infrastructure and First Nations' health and wellbeing. Placing the research within the legacy of colonization and Indigenous histories was integral to a more holistic understanding.
In her current work as a Transit Innovator at Left Turn Right Turn, Pia works with transit agencies to enhance their services for the future of mobility. Pia believes that good public transit, which requires efficiency and equitable access, can transform the urban built environment and also promote the health of people and the planet.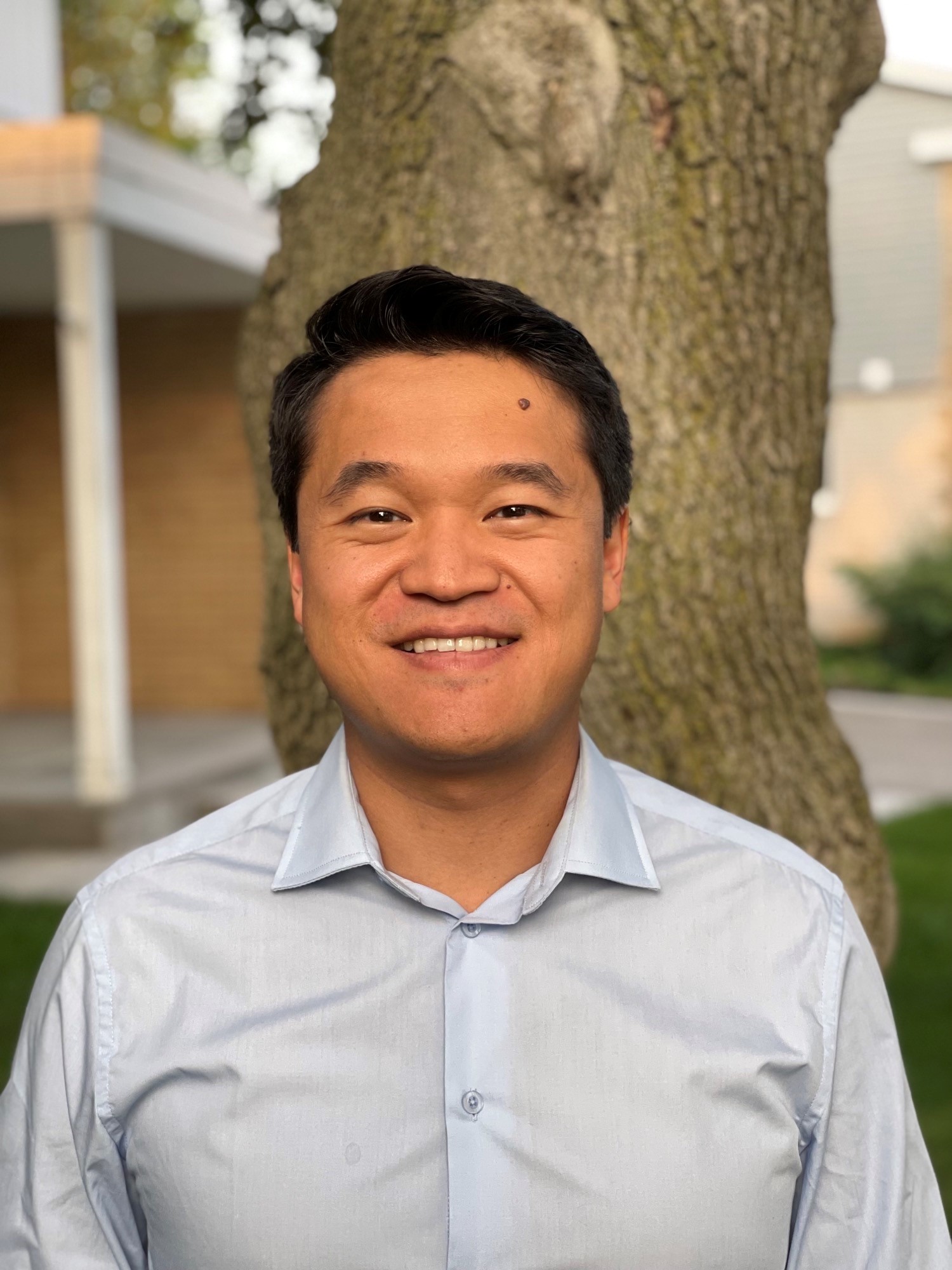 Daniel Liao
Daniel is a proud double-graduate of the University of Toronto with Bachelor of Applied Science and Master of Engineering degrees in chemical engineering (ChemE 0T7+PEY, MEng 1T1). He also holds a Master of Business Administration degree from Wilfrid Laurier University.
Daniel's private sector experience includes many years in the biotechnology and biofuels industry in positions of increasing responsibility. In his former role with Mascoma Corporation as Pilot Plant Manager, he led cellulosic ethanol R&D and commercialization activities in Canada and the United States. During his career in the biofuels industry, Daniel was named co-inventor on 4 patent applications and holds co-authorship on well cited peer-reviewed publications for technology related to the production of cellulosic ethanol.
Daniel's experience in higher education includes serving as Research Associate at the University of Toronto where he was credited for his work on the high-profile "Reinvent the Toilet Challenge", an initiative launched and funded by the Bill and Melinda Gates Foundation to develop next-generation toilets that will deliver safe and sustainable sanitation to the 2.5 billion most disadvantaged people in the world.
In Ontario's colleges sector, Daniel has held the role of Associate Dean, Magna School for the Skilled Trades at Sheridan College, where he provided strategic leadership to Sheridan's skilled trades and apprenticeship programs in meeting the needs of employers and industry partners in the Peel and Halton regions of Ontario.
In July 2021, Daniel was appointed to the position of Dean, Applied Science, Technology and Trades at St. Lawrence College, with responsibilities over technology and skilled trades programs across its three campuses in Cornwall, Brockville, and Kingston.
Real Talk Resources
This repository is a growing collection of resources, tools and alumni wisdom that have been shared at past Real Talk events. Please scroll through and pass along to a friend.
Am I Smart Enough? Wisdom gallery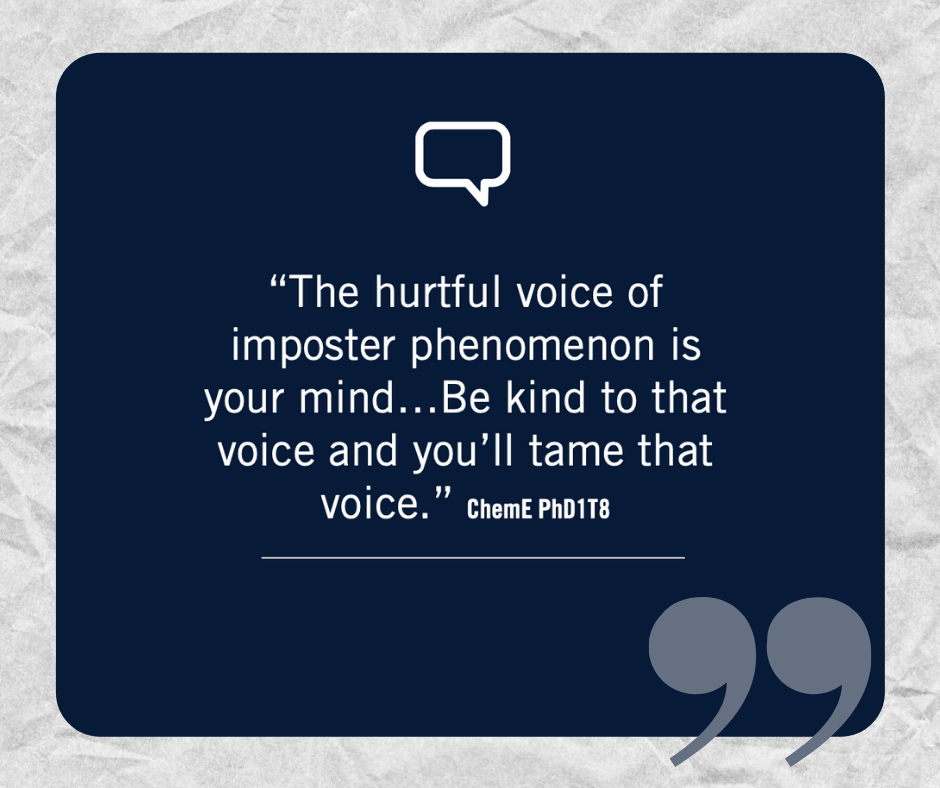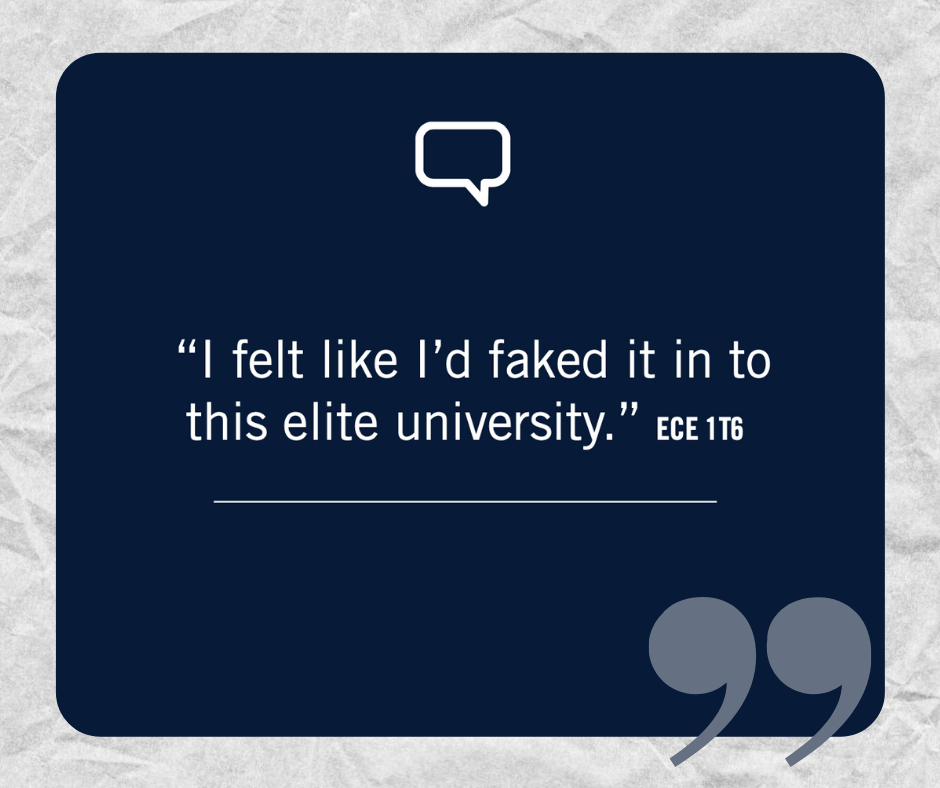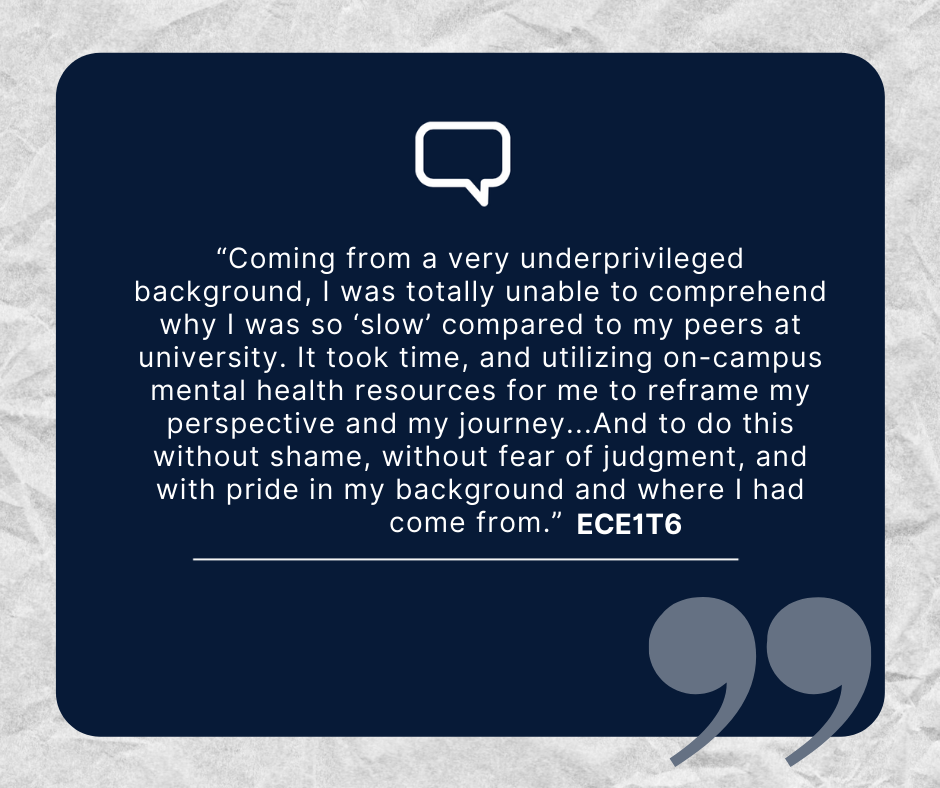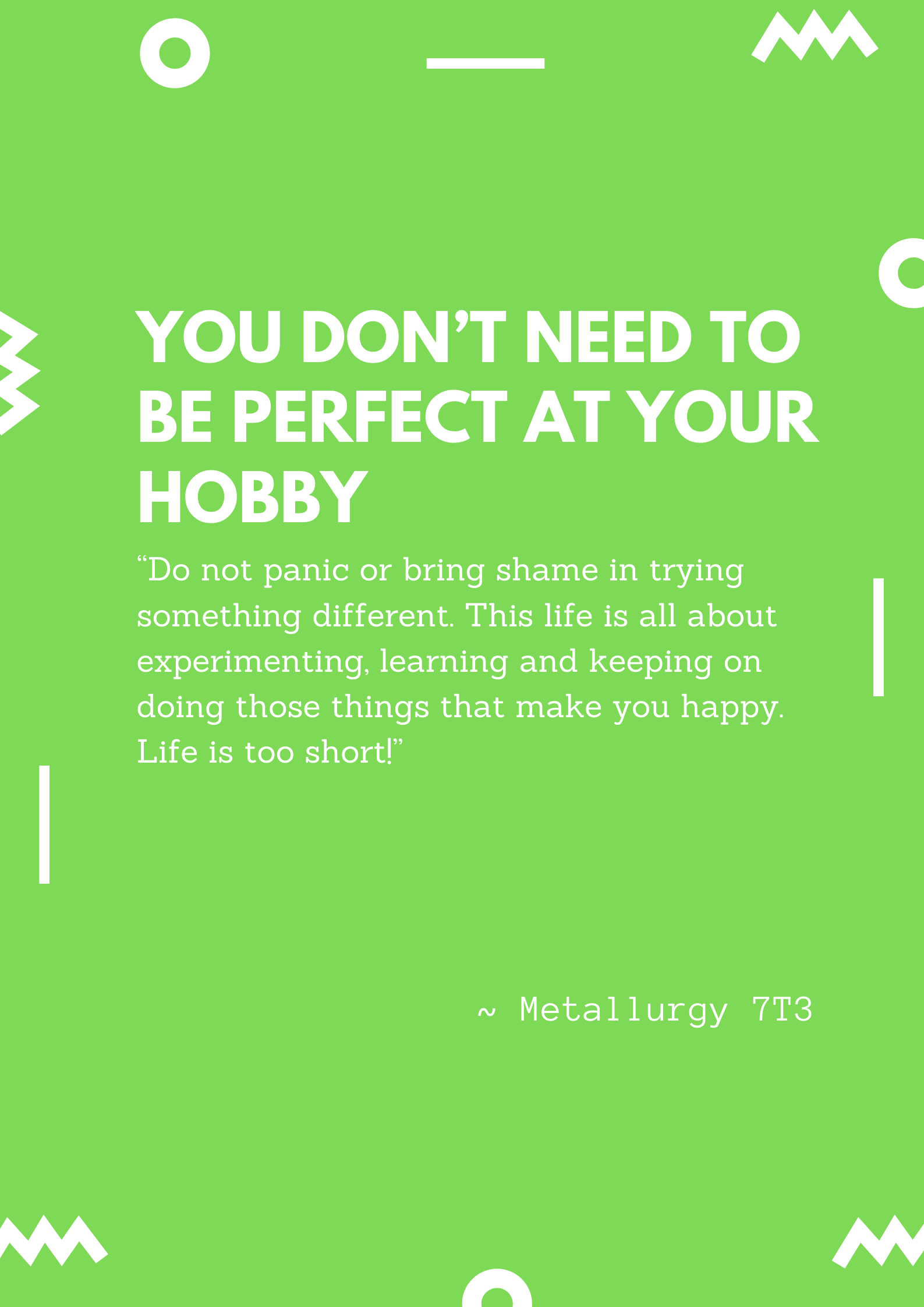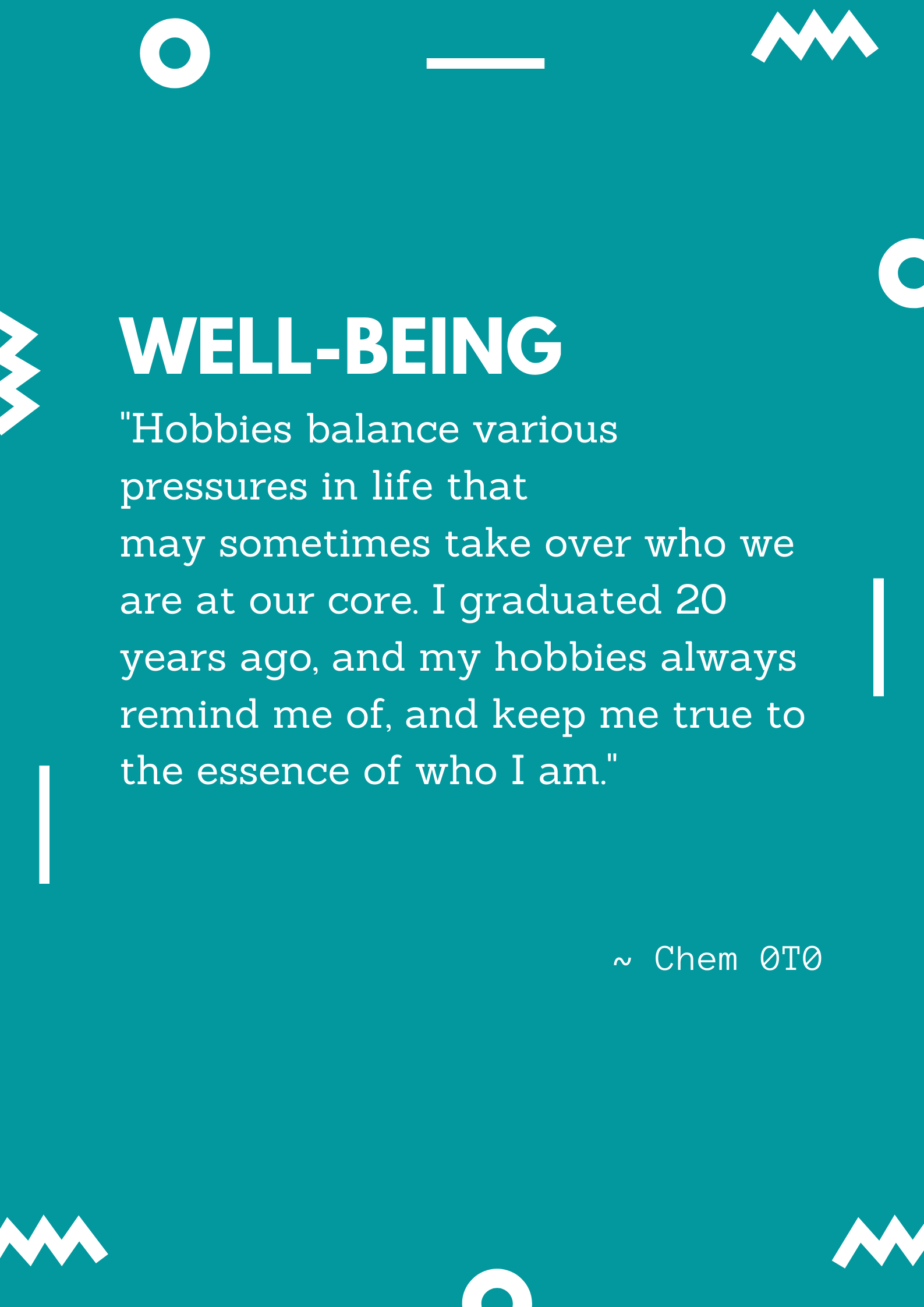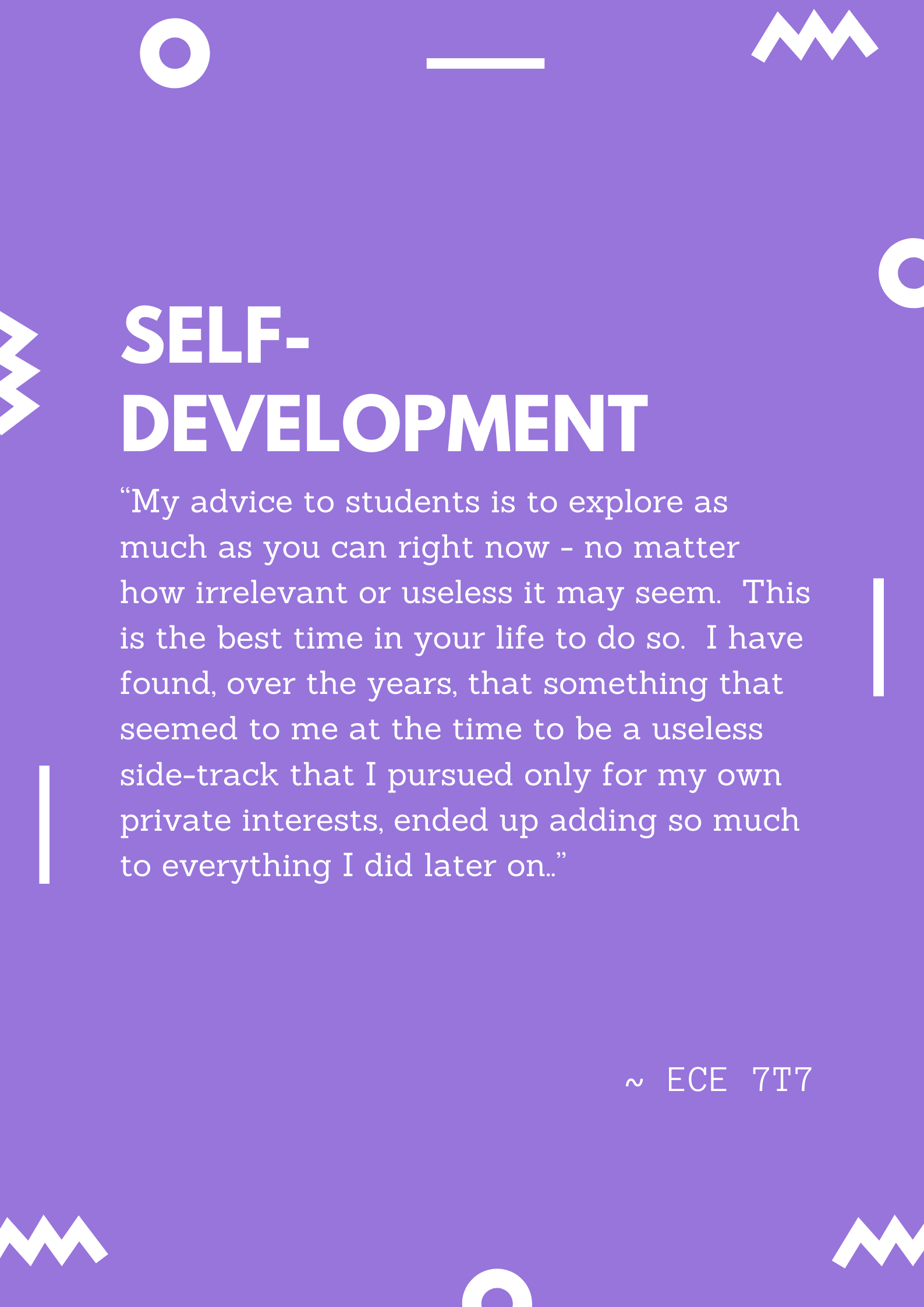 What do I do now? A Resilience worksheet
At our event about navigating the unexpected, we asked participants to think about a surprising moment from their own life and come use this experience in the session activities.
What unexpected event, big or small, has asked you to change course, take a pause or rethink your path? You can do this exercise too, and us the worksheet below.
Past Events
How can I help?: Engineering, Equity & Change
If you've ever asked, "How can I help?" this night is for you. ILead is hosting a forum for conversation between students and alumni  about how we can understand the place of engineering, and engineering identity in the face of social change, injustice and inequity.
Dates & Times
Date: September 30, 2021
Time: 6pm - 8pm EST
This night will offer:
A brave space for meaningful conversation
The opportunity to connect with others
Tools and take-aways from working alumni that you can use as your journey unfolds.
What do I do now?: Conversations with alumni about the unexpected
September 24, 2020
How do you handle the unknown? What happens when life throws a completely unexpected event (like a global pandemic) your way? Dig into your experiences and hear from an amazing lineup of alumni guests at Real Talk with ILead, where we explore how to become friendly with the unknown.
Through a creative, interactive panel, alumni will share their stories about roadblocks and what they've learned from twists, turns and upended plans in their lives. You'll participate in resilience-building activities focused on your own life experiences that can help you grapple with the surprises along your path.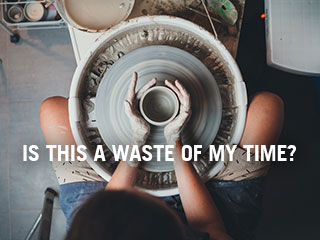 Is This A Waste of My Time?: Hobbies for the whole engineer
May 26, 2020
Who am I when I'm not an engineer? What else is at my core? Getting curious about these questions can unlock surprising doors in your professional and personal life, and help foster valuable connections that are key to your career and your wellbeing. Zoom in for a night of conversation with a great group of alumni and professionals, and learn how cultivating interests alongside an engineering career has shaped their paths. They'll chat with you about:
The importance of personal interests for personal development
How opportunities for professional development result from personal interests
Using personal interests as a way to approach alumni and professionals in networking settings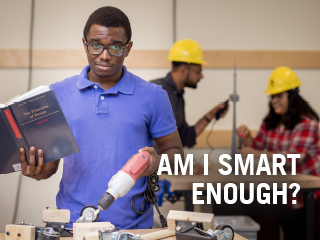 Am I smart enough?: Conversations with alumni about imposter phenomenon
February 4, 2020
If you've ever asked, "Am I smart enough?" this night is for you. ILead is hosting a forum for students to engage with alumni on the topic of self-doubt, sometimes referred to as "imposter phenomenon." Our alumni will share honest stories about navigating feelings of uncertainty in the workplace and at school, how their perspectives have shifted over time and memorable lessons they've learned. Along with meaningful conversation and the opportunity to connect with others, the night will offer tips, tools and take-aways that you can use as your journey through work and life unfolds.