The Summer Fellowship is a 16-week program for highly engaged engineering students who want to grow the impact of their student organization and themselves as leaders. This year ILead worked with 13 student leaders who developed and tested strategies for organizational development, learned from each other, interacted with ILead staff, professors, and senior leaders from industry, and received 1-on-1 coaching and personal feedback.
Meet the Summer Fellows cohort of 2019 and read about their change projects!
Molly McGrail | Engineers Without Borders, Co-President
My change project is to foster a community of collaboration between all EWB portfolios where expertise is leveraged, relationships are formed, and learning is shared.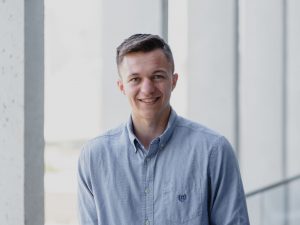 Samuel Looper | University of Toronto Aerospace Team, Executive Director
My change project with the University of Toronto Aerospace Team is to build on our existing leadership development efforts by improving the way our design divisions share leadership knowledge and experience, and collaborate on recruitment and skills training initiatives.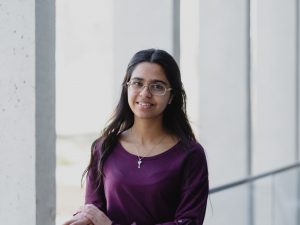 Khadija Rana | Club for Undergraduate Bio Engineering, President
My goal is to foster interdependence in the CUBE team to help unify our executive structure, make club participation more engaging, and increase general member involvement in the long term.
Peter Yao | Weartech, VP Operations
The focus of my change project is to redefine WearTech's culture to emphasize collaboration and communication between supervisors, club members and the executive team. The end goal is to build a well-managed club that is bold, creative and engaged.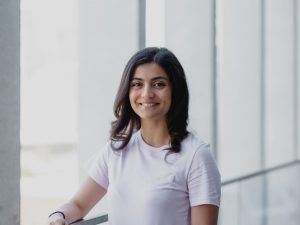 Sayeh Bayat | ILead:Grad, Co-Chair
The primary goal of my change project is to effectively work alongside the ILead:Grad team to foster cross-department collaborations in order to increase the reach and impact of our events and activities.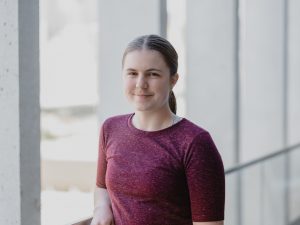 Jacqueline Fleisig | Engineers Without Borders, Co-President
By connecting chapter members to EWB's mission and values, my change project aims to create a stronger and more committed team which shares an understanding of where we are and where we want to go.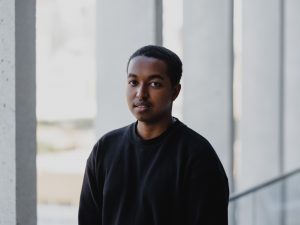 Mohamed Hirole | National Society of Black Engineers, Vice-President
Within the NSBE executive team, we face challenges of effective communication and coordinating tasks. My change project revolves around developing a casual and structured atmosphere to address issues such as individual responsibility, teamwork, and clear goal alignment.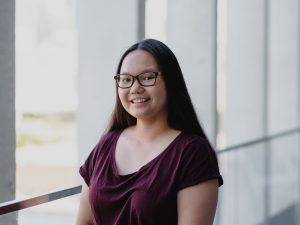 Edrianne-Alexa Tumaneng |Sustainable Engineers Association, VP Professional Development
My change project is to increase accountability and effectiveness in three different levels of SEA: our students involved, our industry professionals and within the two branches of our professional development team. To do so, I aim to encourage and organize communication and connection-building across these different stakeholders.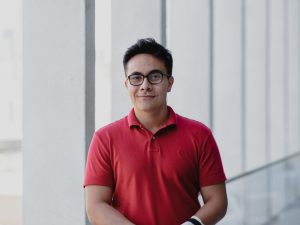 Danny Murcia | UT BIOME, Managing Director
My change project is focused on building the commitment that current members have to UT BIOME. I want to create a stronger community which can rely on each other when school picks up and they get busier.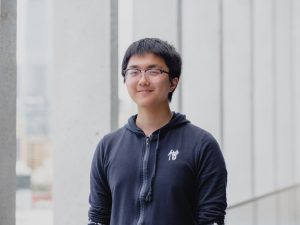 Michael Ruan | University of Toronto Robotics Association, President
My change project with UTRA is to create Robonars: a series of parallel workshops where each set of workshop will be in charge of teaching 1 specific robotics skill ranging from introduction to programming to ROS. The aim of this change project is not only to attract more individuals to the field of robotics, but also to develop certain skills sets among our peers to help propel our current and future projects forward.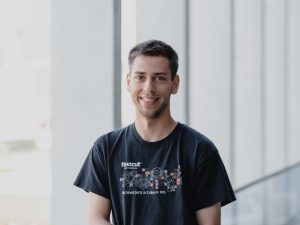 Gregory Jovanovic | UTAT Rocketry Division, Director
My change project is to better unite the members of our team towards a common goal and promote member participation in discussions. Specifically, I want members to be more aware of the larger picture and the importance of their roles, while making members feel safe and comfortable to openly voice their ideas.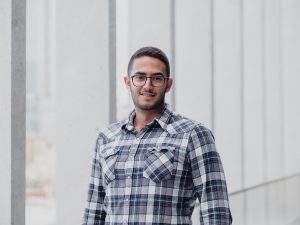 Toufic Constantin | Institute of Industrial & Systems Engineers, President
The focus of my change project is to increase student involvement by initiating a new leadership structure and creating an open membership program. The purpose of this change is to nourish a collaborative community where we can inspire and guide IE students to gain the professional skills and knowledge needed to establish their career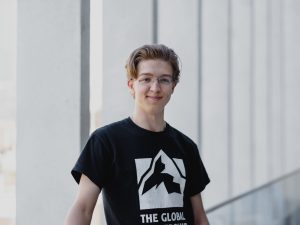 Jaden Reimer | UTAT Space Systems, Electrical Power Systems Lead
My change project is focused on documenting the best practices of the University of Toronto Aerospace Team (UTAT) Space Systems division before the completion of our first satellite design Heron Mk. II to grow and improve the team for a new satellite mission in Fall 2019.