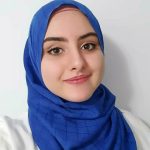 'There is a leader in everyone' was a key theme when undergraduate mechanical engineering student Manal Rammal, reflected on her participation with ILead programs. Manal has been at UofT for three years and plans to do a minor in bio-medical engineering – ILead has had a significant impact on her learning experience.

Manal's journey with ILead, began when exploring opportunities to get more involved with the Skule community, and leadership was a natural fit. "You're always looking to advance these skills." she said. "They help you in every aspect of life, academically and career-wise." 
Attending last year's Leadership Labs opened the door for Manal. She took two ILead courses (The Happy Engineer – Positive Psychology for Engineers and The Power of Story: Discovering Your Leadership Narrative), and the Community of Practice Conference: Fostering Connection in a Hybrid Environment. Manal plans to attend the Winter leadership labs (registration open now), and take another course (Cognitive and Psychological Foundations of Effective Leadership). 
 Speaking with Manal, it was obvious she has benefited from the leadership labs, courses and conference and learning experience. "I learned leadership is not necessarily a rule or a position that you step into, or gain from a team or a placement", she said. "It's more about extracting characteristics that already reside in you. To do this, you need to change your perspective about what leadership is, how you define it and how you see yourself. When you realize you now have a much bigger toolbox you can use, it really makes you see your true potential." 
Touching on the professional perspective, Manal added, "I find it's very important as engineers to have these qualities and understand who we are, where our limits lie, because we have a responsibility to our community."