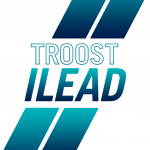 Develop Your Leadership Potential
Leadership is a skill set that you can cultivate to inspire and influence others.
At Troost ILead we believe that every student has the the capacity to develop leadership skills that will make them a better engineer. Leadership development is a personal and professional growth pathway where we develop and practice skills by learning about ourselves, others and the larger social world. We don't equate leadership with a position, because all individuals can lead, inspire and influence others regardless of a title.
Troost ILead offers a broad range of skill development opportunities so that you can tailor your leadership learning to suit your schedule and your needs.
Topics & Skills We Cover
Leadership styles / Relationship building / Networking and conversation / Motivation / Persuasive communication / Personal values / Influence / Organizational culture / Feedback / Difficult conversations / Self reflection / Strengths identification / Teamwork and team-building / Career clarification / Professionalism / Equity / Coaching for Club Leaders
Where To Start
Sign up for a Leadership Lab. Whether you're new to leadership, or a seasoned practitioner, add new personal and professional development skills to your toolbox that you can use right away in the classroom, team projects and beyond. Drop in for a quick 90-minute energizing and interactive online session where you'll also make a new friend or two! Attend four to earn CCR credits.
Program Types & Time Commitments
Quick Dip drop-in workshops, 1 - 1.5 hour
Community events, 2 - 3 hours
Deep Dive cohort programs, 8 - 25 hours
Student clubs programs. 8 - 25 hours
Plunge! For-credit courses