We are thrilled to welcome Emily Moore to the ILead team!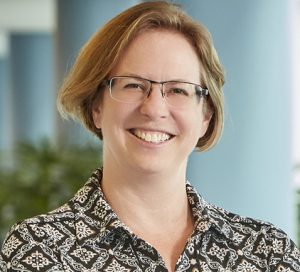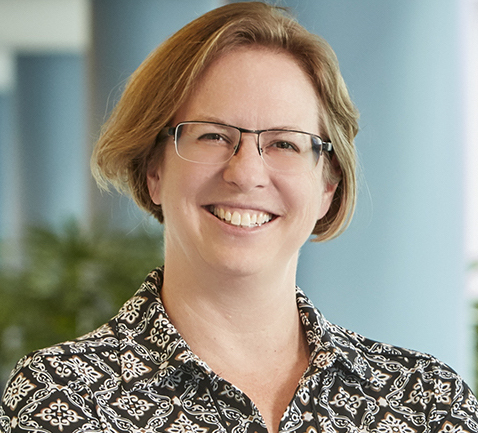 Dr. Emily Moore has joined the Troost Institute for Leadership Education in Engineering (Troost ILead) as Director. She is also appointed to a five-year term as an associate professor in the Institute for Studies in Transdisciplinary Engineering Education and Practice (ISTEP). Moore has served as a member of the Troost ILead board of advisors since 2014.
"My passion is for people — it always has been," said Moore. "I bring a technical background to the role, but what excites me the most is working with teams and unlocking the potential in people.
"I've been involved with university partnerships for many years now in industry, and I've truly loved every interaction I've had with Troost ILead, from giving guest lectures and advising on curriculum, to participating in its growing Community of Practice."
As part of ISTEP, Moore will teach and conduct research on effective leadership. "The research side is a fascinating challenge," she said. "I am excited to bring my recent industry perspective to the team, and to combine my technical background with the social science methodologies being employed by Troost ILead."
Moore has a clear goal for her term as director: "I would like to see leadership education become part of the experience of every student who graduates from U of T Engineering," she said. "Troost ILead has done tremendous work in creating new opportunities for students to engage with their own leadership potential, and I look forward to expanding on that. I also hope to further strengthen our relationships with industry, where our students will bring the tools we teach them here into the workplace and grow further as leaders."
Professor Doug Reeve (ChemE), the founding director, will step down but will continue to be involved as a senior advisor to Troost ILead. Reeve will continue teaching and leading research on engineering leadership.
Moore earned a bachelor's degree in engineering chemistry from Queen's University and is a licensed professional engineer. She was named a Rhodes Scholar and completed her doctorate in physical chemistry at Oxford University.

This article originally appeared in U of T Engineering News. Please see full original article here:
http://news.engineering.utoronto.ca/emily-moore-named-new-director-of-troost-ilead/